Looking For An Alternative To DareBoost?
Monitor site speed and Core Web Vitals with DebugBear.
Make your website faster with in-depth performance reports.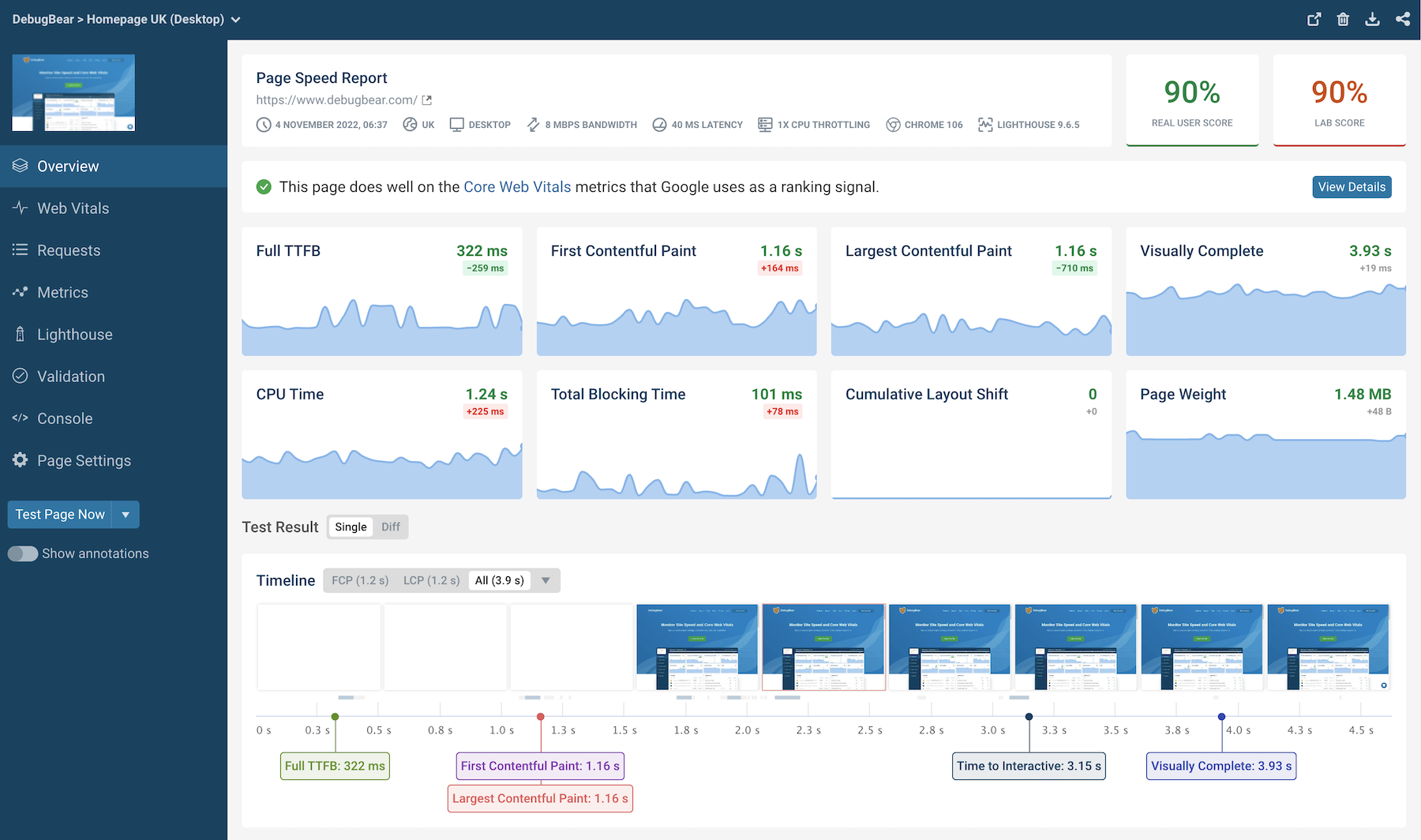 "We've updated around 15,000 pages and saw some nice gains from it. "Good URLs" and their impressions
have increased 3x
since implementation."
Continuously test the speed of your website
Track over 70 metrics
See how the loading time of your website changes over time and get alerts when there's a performance regression.
ContentSquare has discontinued DareBoost
Want a dedicated synthetic monitoring tool to replace DareBoost? DebugBear collects high-quality lab data and generates reports you can use to speed up your website.
Compare your site against the competition
Simply enter the website URLs of your competitors to see how your site stacks up.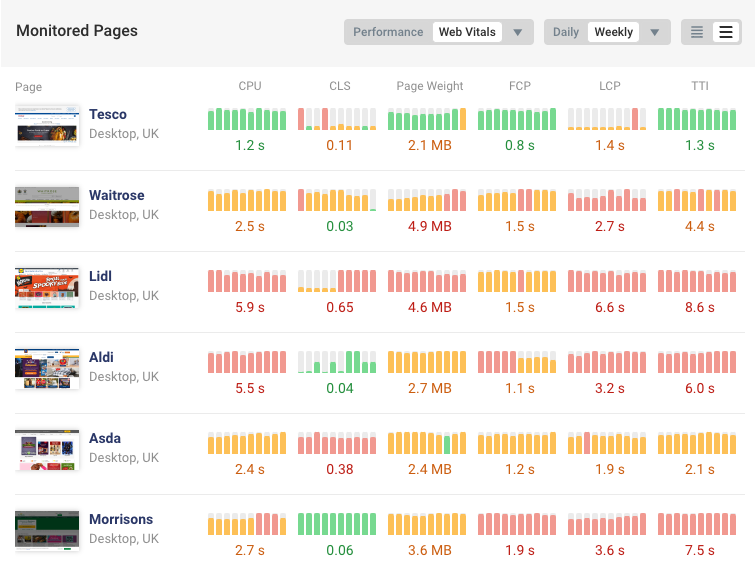 Optimize site speed with detailed audits
Understand site speed with visual reports
DebugBear not only collects metrics, but also provides a filmstrip and video view of your website. This makes it easy to explain problems to business stakeholders or clients.
Network request waterfall
DebugBear provides in-depth data about network requests, including whether they are render-blocking, why they were initiated, and when bandwidth is allocated to each resource.
Investigate specific metrics
Want to optimize Largest Contentful Paint, Cumulative Layout Shift, or another metric? You can click on each chart to see an analysis with data dedicated just to that metric.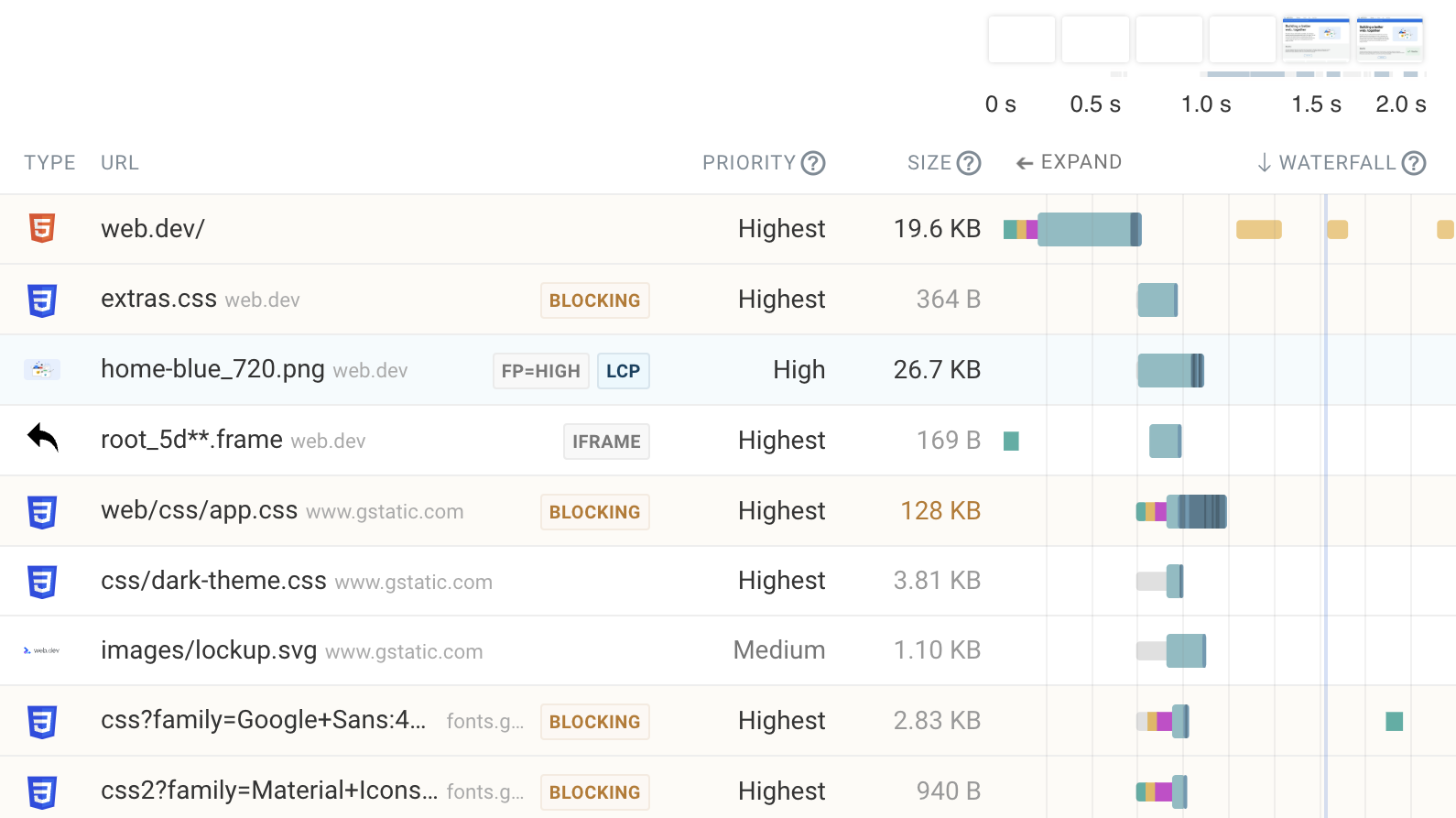 Easy setup and advanced features
Get started in minutes
Simply paste the URL of your website to start testing it. No changes on your website are needed.
20+ test locations
Test your site from over 20 global test locations on desktop and mobile devices.
Advanced page settings
Test pages that require authentication, accept cookie banners, or block advertisements.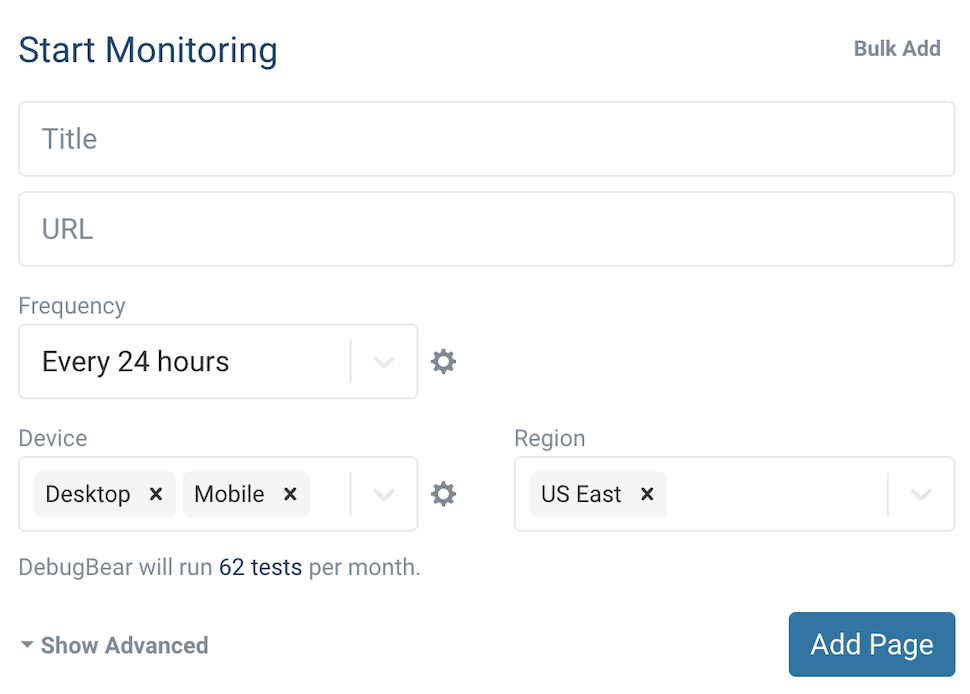 You are using an old browser that is not supported anymore. You can continue using the site, but some things might not work as expected.