Synthetic Website Monitoring
Run synthetic site speed tests in a controlled lab environment.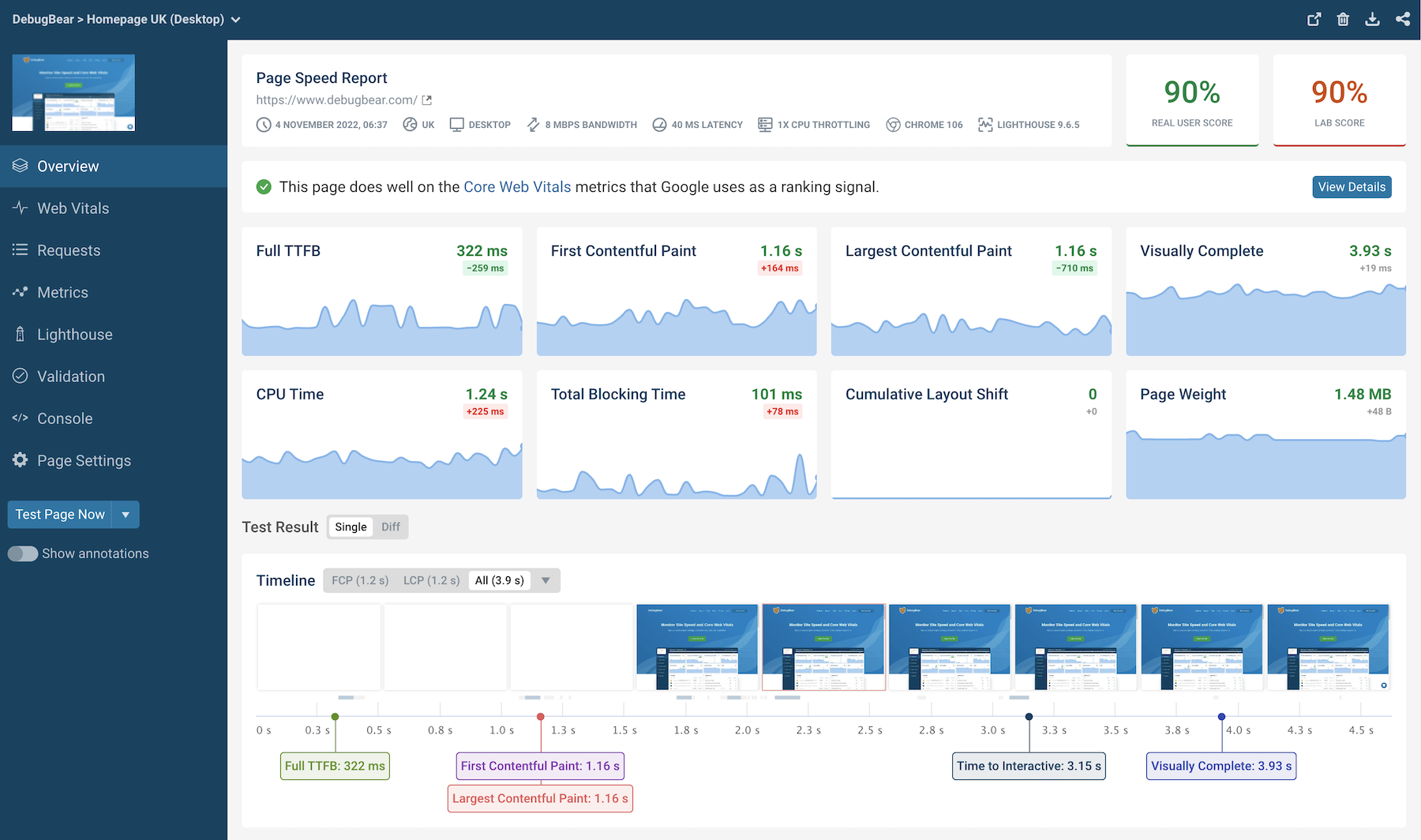 "We've updated around 15,000 pages and saw some nice gains from it. "Good URLs" and their impressions
have increased 3x
since implementation."
Synthetic monitoring tool
Track site speed in the browser
DebugBear continuously runs front-end performance tests by loading your whole page in the browser and generating in-depth reports.
User-centric metrics
In addition to tracking server response time and page size, DebugBear also collects modern metrics like Largest Contentful Paint and Total Blocking Time.
Multiple locations and devices
Monitor your website from over 20 global locations, and configure custom network speeds for mobile and desktop devices.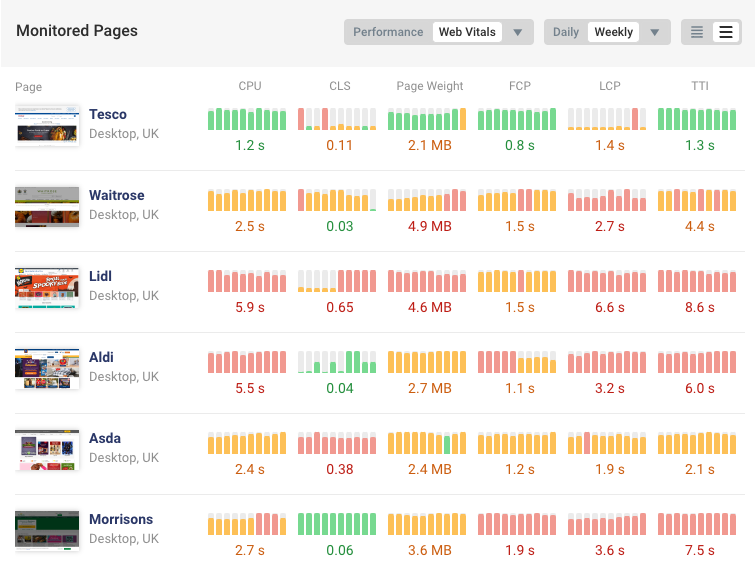 Get alerted when your site speed changes
Zero-config, but configurable
Significant changes are detected automatically, without the need to set up thresholds. But if you need to you can fully customize the alerts.
Alerts in Slack, Teams, or by email
Get notified where your team is and catch problems before they reach production.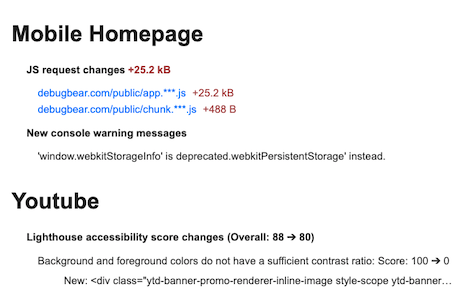 Developer-friendly reporting
Detailed request waterfall
See exactly what happened when the page was loading, and identify what was holding back rendering.
Compare test results
See exactly what changed and slowed down your website, whether that's broken compression, a bigger JavaScript bundle, or a new analytics script.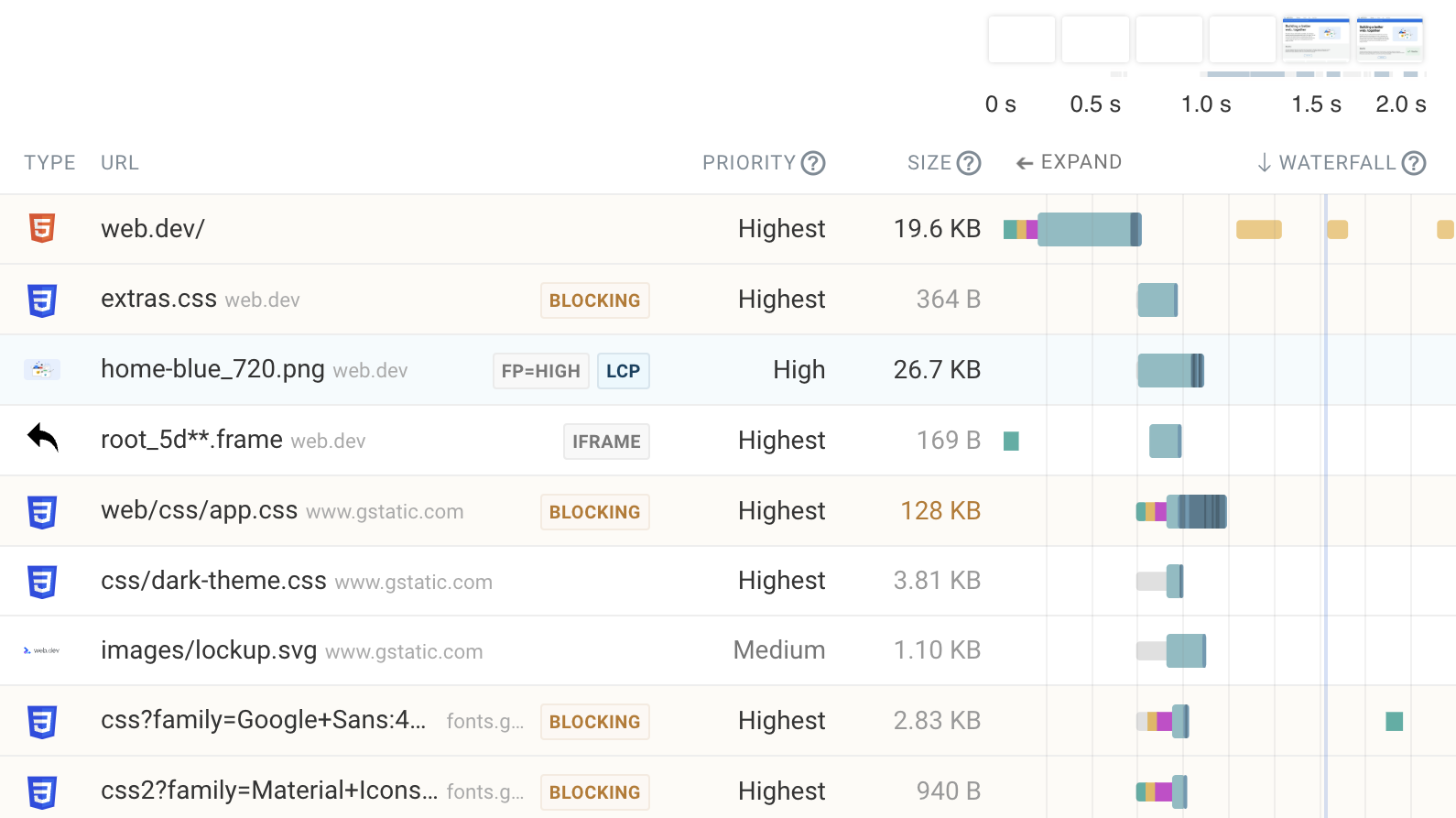 "DebugBear delivers the best stats for before and after changes in exquisite detail. It also shows clear and easy to find data for Google's Web Vitals.
"The reporting data is very helpful in pinpointing what causes site speed issues – immediately actionable. It's well above and beyond the info you get from Lighthouse and the performance tests through Chrome."

You are using an old browser that is not supported anymore. You can continue using the site, but some things might not work as expected.