Site Speed Monitoring For Agencies
Track Core Web Vitals and keep client websites fast.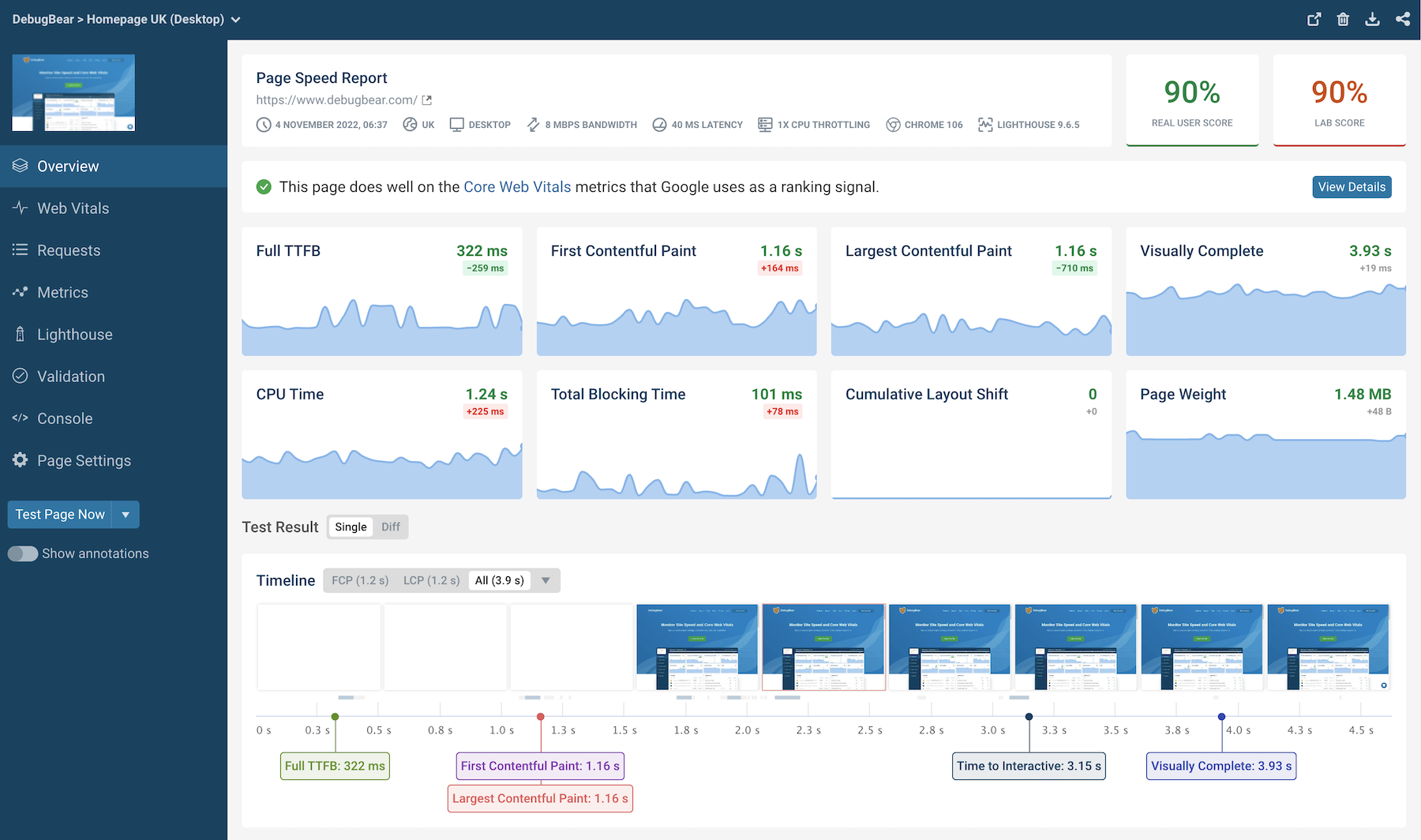 "We've updated around 15,000 pages and saw some nice gains from it. "Good URLs" and their impressions
have increased 3x
since implementation."
Core Web Vitals monitoring
Set your clients up for success
Meeting the three Core Web Vitals metrics is important to rank well in Google.
Deliver high-quality websites
Your website needs to be fast to make clients happy. DebugBear can monitor website before and after launch to make sure noting goes wrong.
For marketing website, ecommerce stores, and more
Maximize organic traffic and ensure a good user experience once visitors have landed on your websites.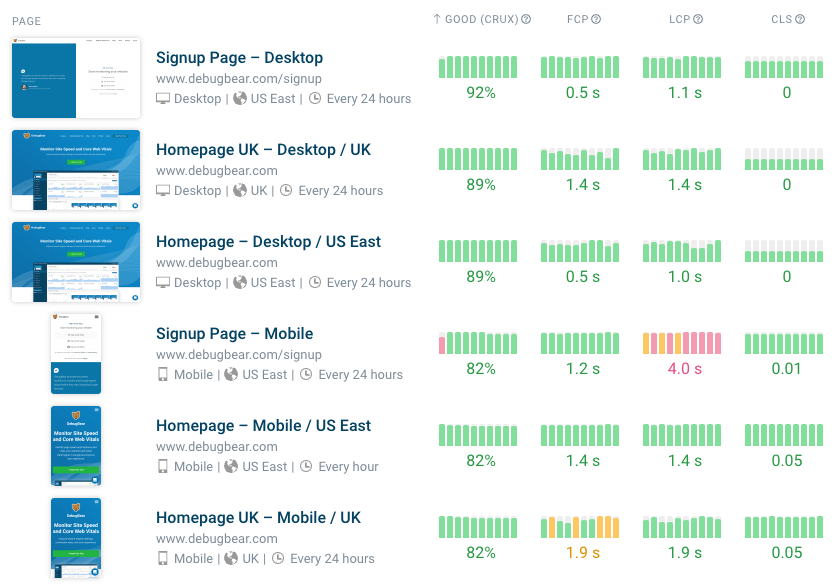 Show off your work
Before and after videos
Just rolled out a big improvement? Send your clients a video showing page speed before and after side by side.
Easily shared data with clients
Create a public share link for your test results, or invite clients into your account.
Advanced reports and data export
Generate an annual report to show what you've achieved, or export data as CSV to create your own reports.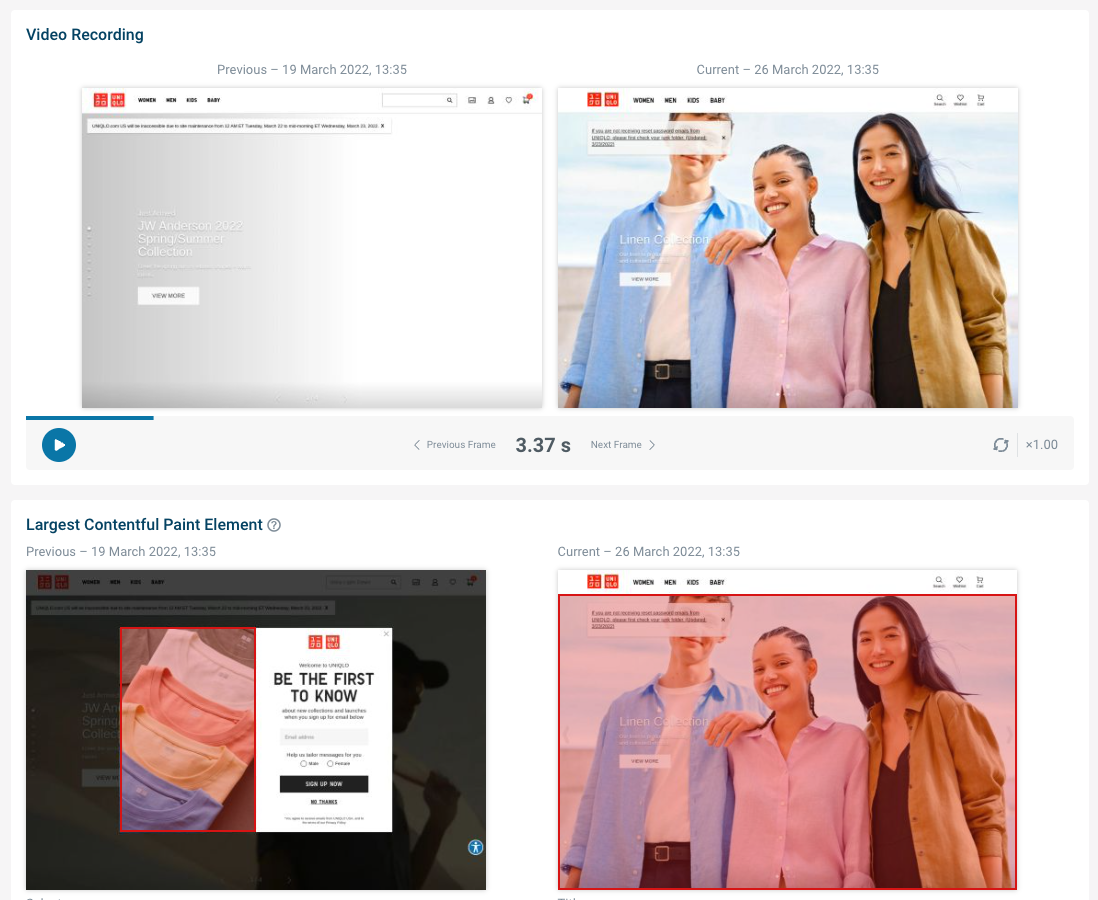 "DebugBear delivers the best stats for before and after changes in exquisite detail. It also shows clear and easy to find data for Google's Web Vitals.
"The reporting data is very helpful in pinpointing what causes site speed issues – immediately actionable. It's well above and beyond the info you get from Lighthouse and the performance tests through Chrome."

You are using an old browser that is not supported anymore. You can continue using the site, but some things might not work as expected.