Audit and Monitor Core Web Vitals
Rank higher in Google by improving user experience.
DebugBear helps marketing teams and technical SEOs optimize page load time.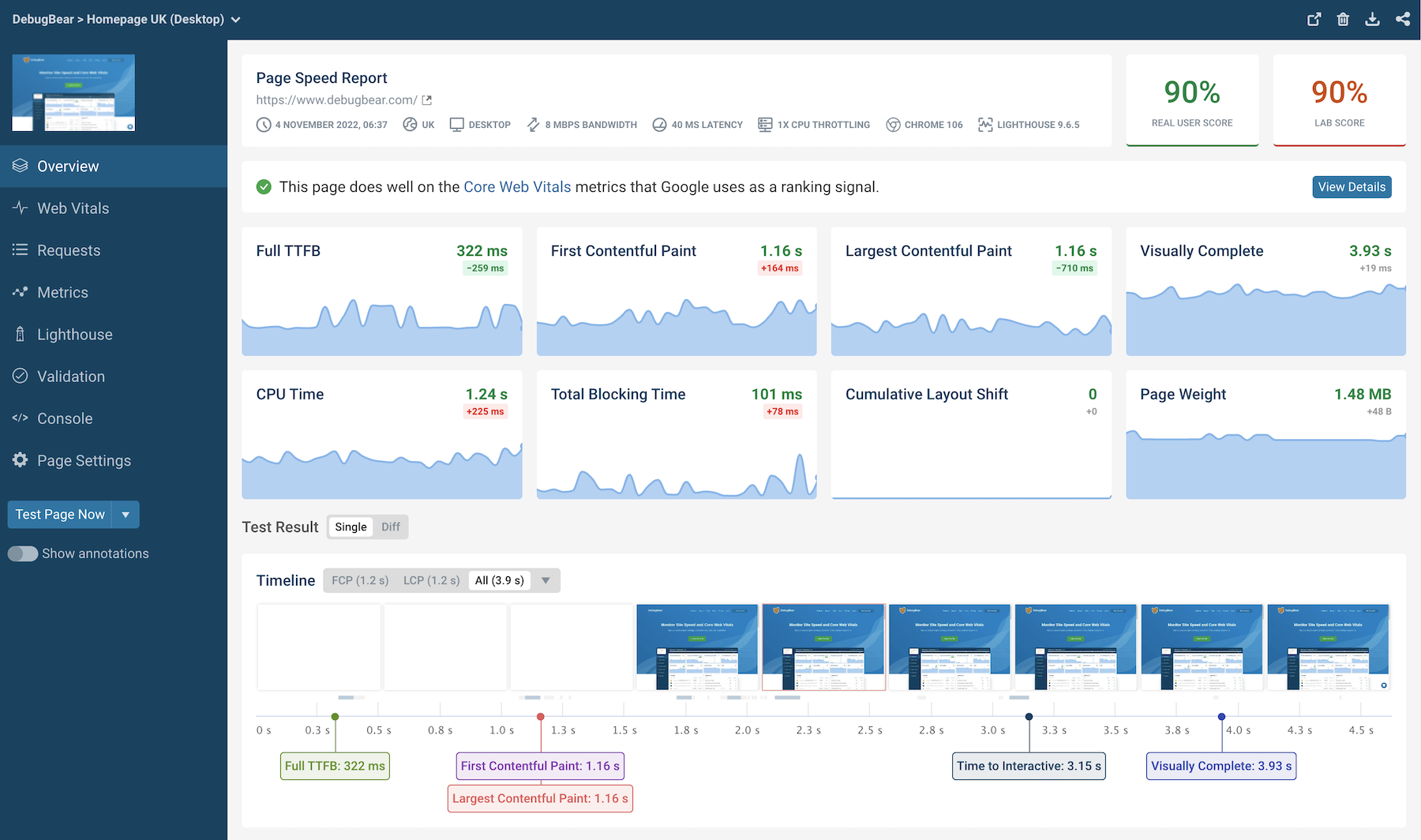 "We've updated around 15,000 pages and saw some nice gains from it. "Good URLs" and their impressions
have increased 3x
since implementation."
Monitor and optimize Core Web Vitals
Fix Core Web Vitals errors in Google Search Console
DebugBear continuously checks the performance of your website and tells you how to speed it up.
Check if you meet Google's "Good" experience threshold
In addition to running our own tests we also use Google's API to check how many real users have a good experience on your website. At least 75% of visitors need to have a good experience to get the maximum ranking boost.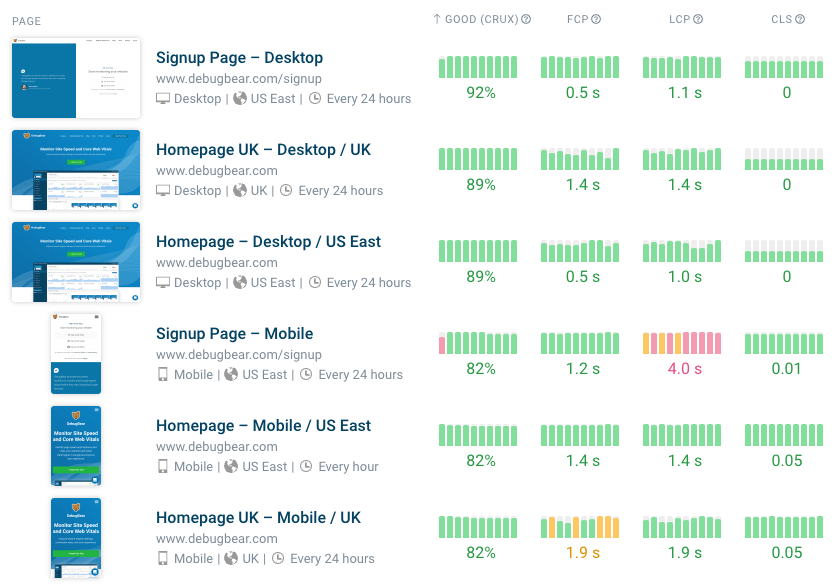 Lab and Field Data
Real user metrics from the Chrome User Experience Report
Google uses CrUX data from real Chrome users to determine how high your website ranks in search results. We track these metrics over time.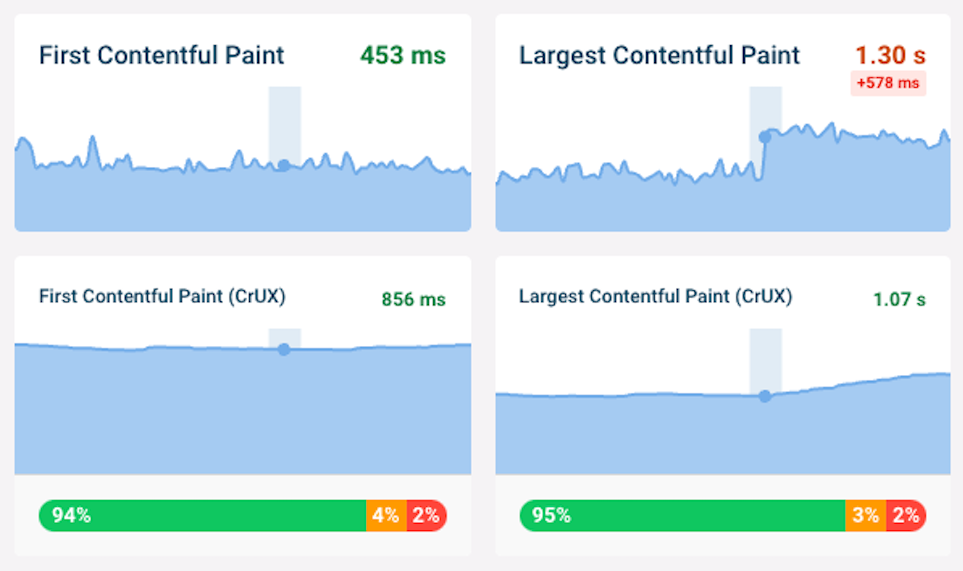 In-depth reports to fix your page speed
Request waterfall
See network requests, CPU activity, and rendering progress in one place and understand the loading behavior of your website.
Video recording
Watch how your website renders on a mobile device and step through the recording frame by frame.
Core Web Vitals recommendations
See what you can do to speed up your website and run experiments to estimate the performance impact.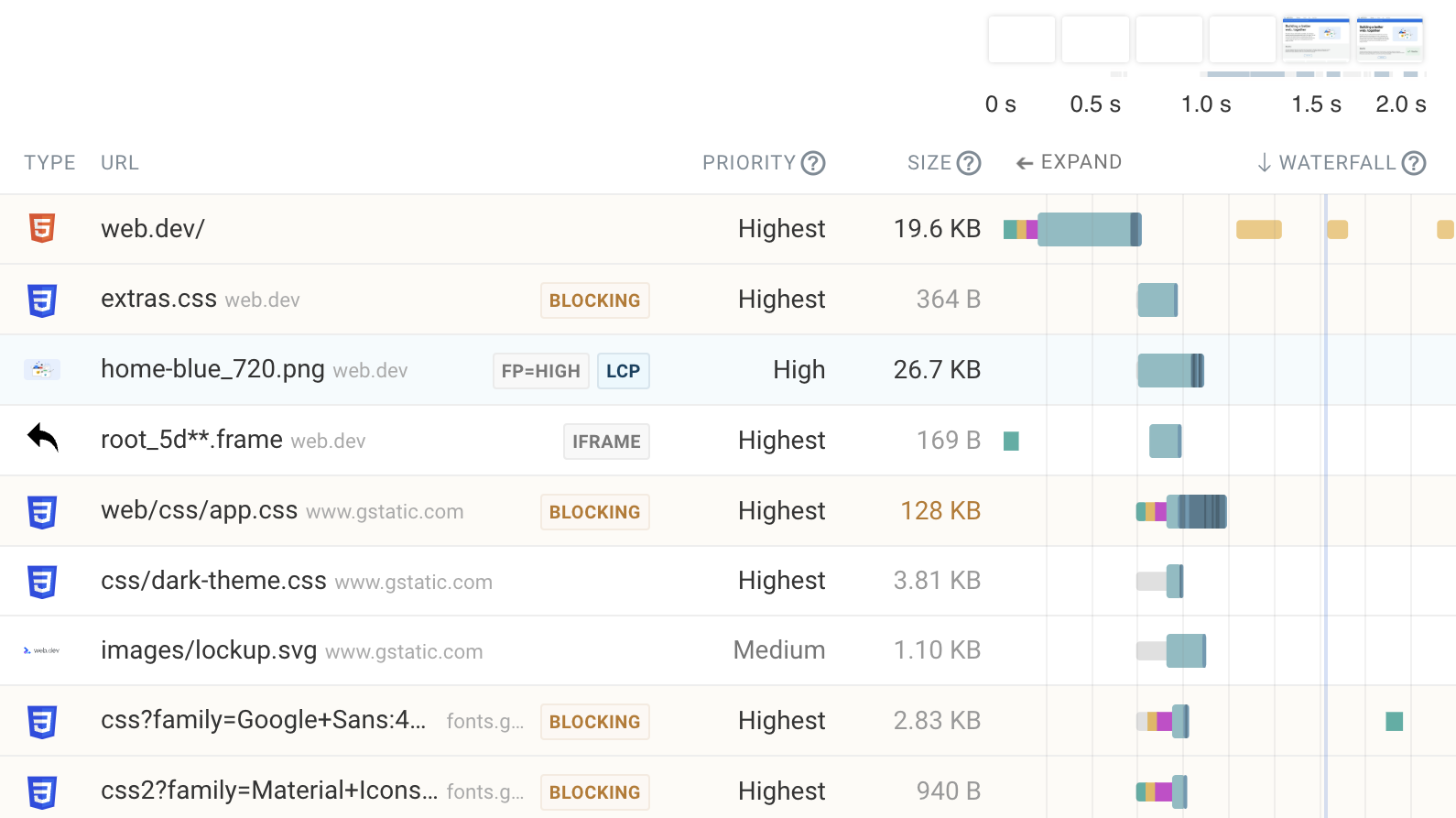 "DebugBear delivers the best stats for before and after changes in exquisite detail. It also shows clear and easy to find data for Google's Web Vitals.
"The reporting data is very helpful in pinpointing what causes site speed issues – immediately actionable. It's well above and beyond the info you get from Lighthouse and the performance tests through Chrome."

You are using an old browser that is not supported anymore. You can continue using the site, but some things might not work as expected.