Site Speed Monitoring For Ecommerce Websites
Maximize organic traffic by optimizing Google's Core Web Vitals.
Get more conversions by providing a good experience to visitors.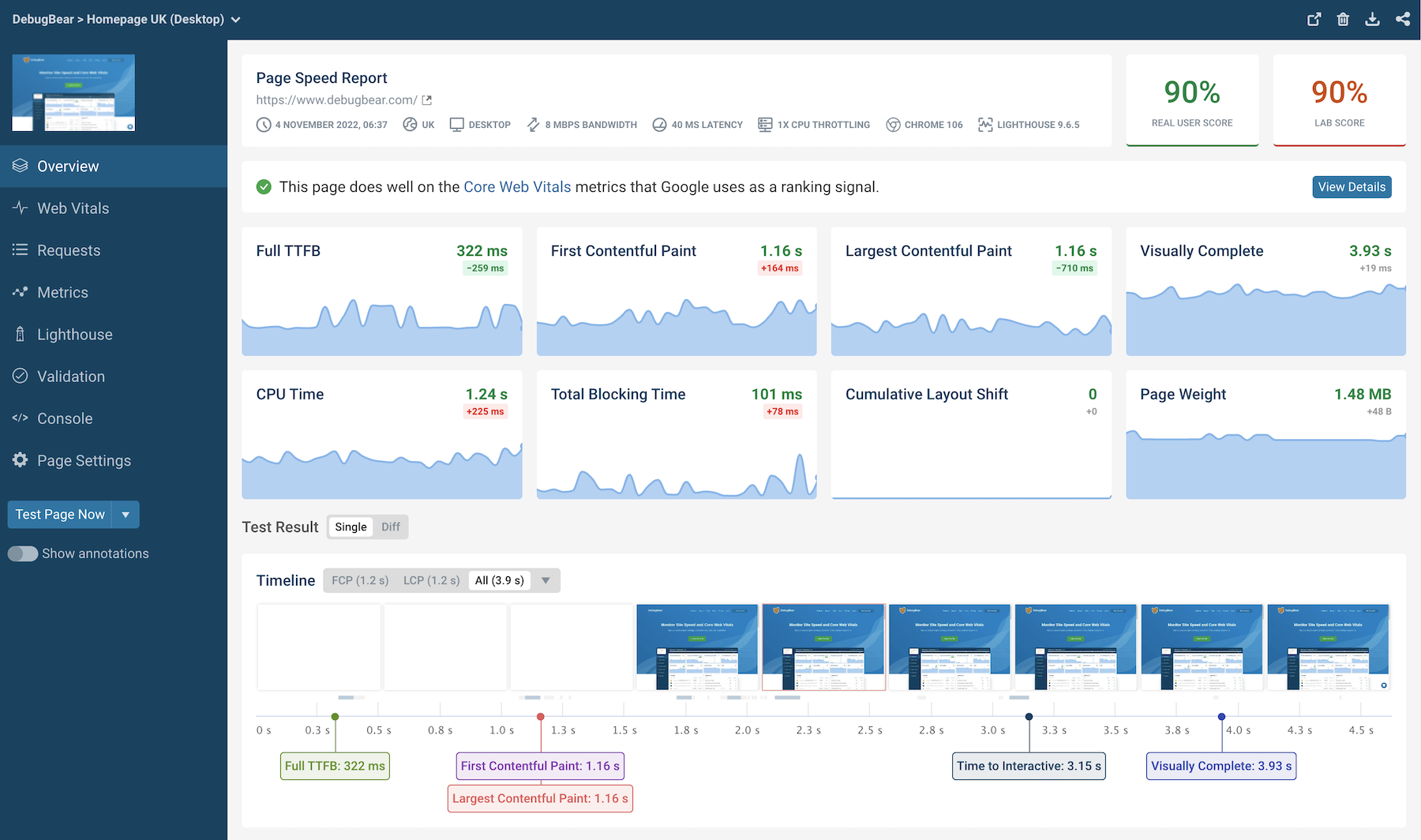 "We've updated around 15,000 pages and saw some nice gains from it. "Good URLs" and their impressions
have increased 3x
since implementation."
Happy customers that keep shopping with you
Don't miss out on revenue because of a slow website
Amazon found that a 100 millisecond delay cost them 1% of revenue.
Get more traffic from Google
Google uses the Core Web Vitals as a ranking factor. At least 75% of visitors need to have a good experience to get the most ranking boost.
Monitor and optimize user experience
Continuously check the speed of your website, as well as other user experience metrics like layout stability and how quickly your website is ready for user input.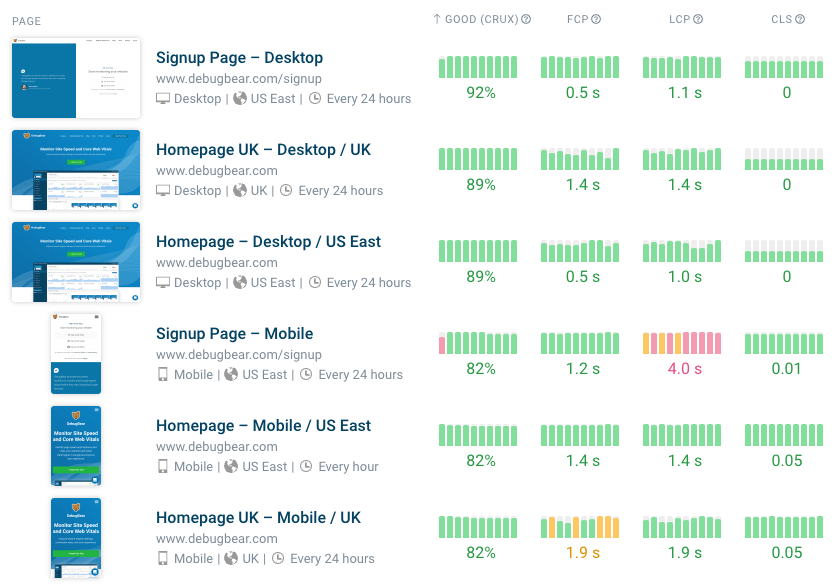 Optimize your website and beat the competition
In-depth site speed reports
DebugBear collects detailed test data that you can use to make your website faster.
Benchmark against the competition
See how you rank against your competitors and beat them in Google rankings by having the fastest website.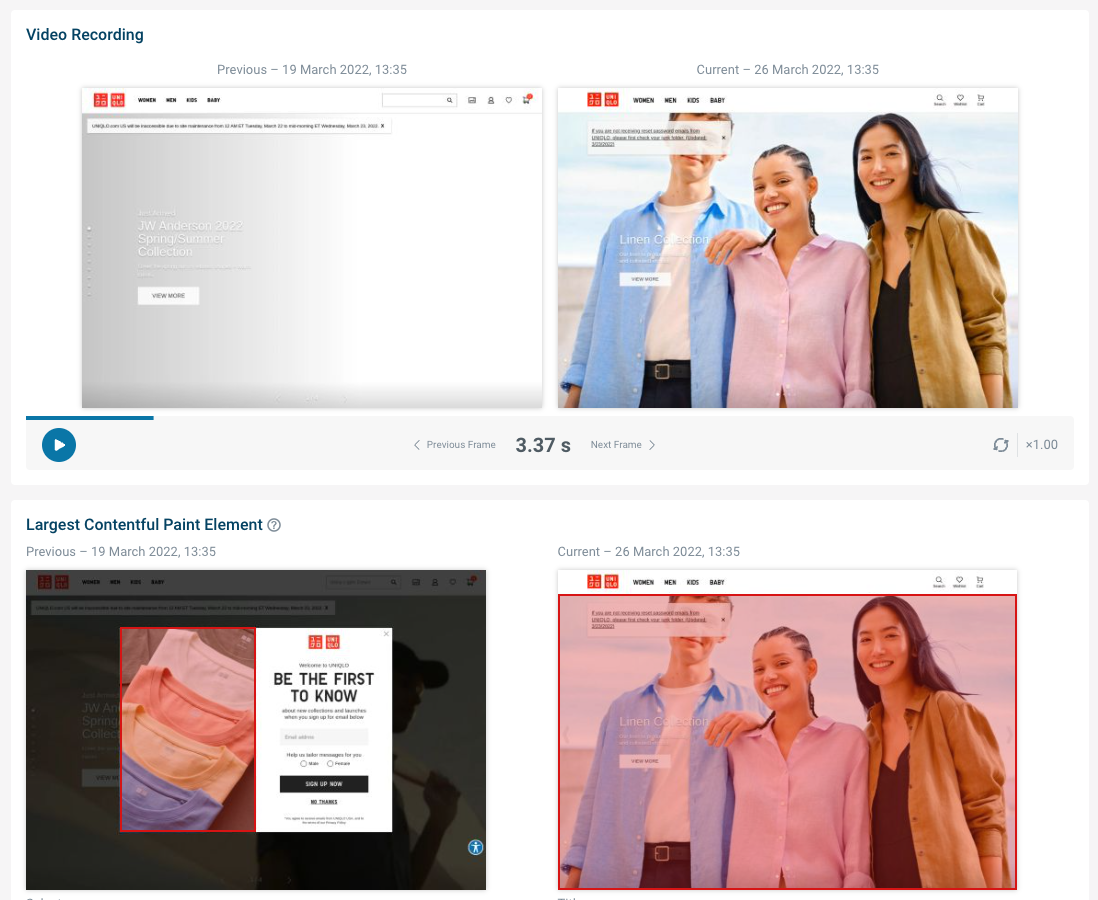 "DebugBear delivers the best stats for before and after changes in exquisite detail. It also shows clear and easy to find data for Google's Web Vitals.
"The reporting data is very helpful in pinpointing what causes site speed issues – immediately actionable. It's well above and beyond the info you get from Lighthouse and the performance tests through Chrome."

You are using an old browser that is not supported anymore. You can continue using the site, but some things might not work as expected.