Monitor Real User Core Web Vitals
Track how quickly your website loads for your visitors and get the data you need to optimize it.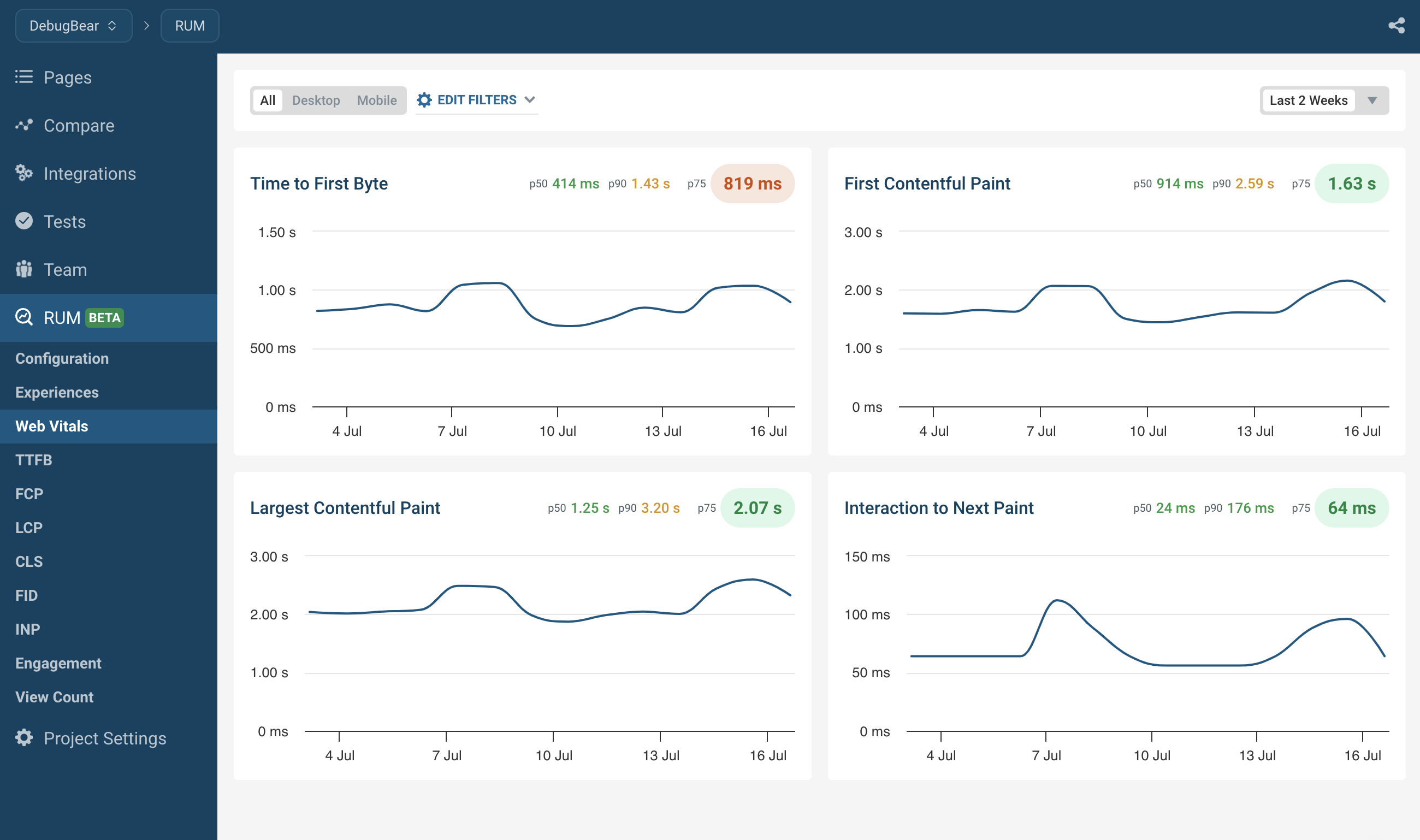 "We deal with customers in Regional Western Australia where network speed is slow. RUM allows us to measure real experiences from our customers own eyes rather than guessing what the true value may be."
"We've updated around 15,000 pages and saw some nice gains from it. "Good URLs" and their impressions
have increased 3x
since implementation."
Track and improve the speed of your website
How are users experiencing my website?
Track Core Web Vitals data on your website over time. Identify regressions and check that your optimizations are working.
Where do these experiences happen?
Identify slow pages that need to be optimized.
What's responsible for slow experiences?
Identify user cohorts and how to optimize page speed for them.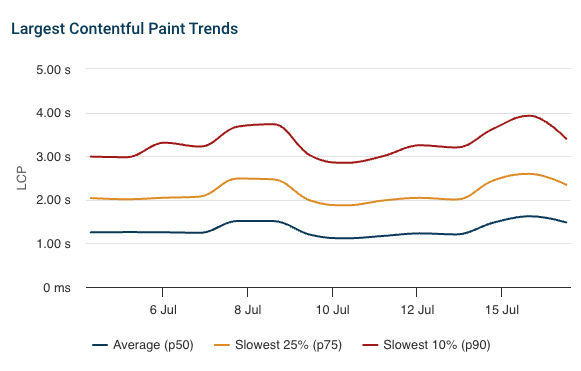 Correlate page speed with user behavior
Compare speed and business metrics
See how page speed impacts bounce rate and user engagement.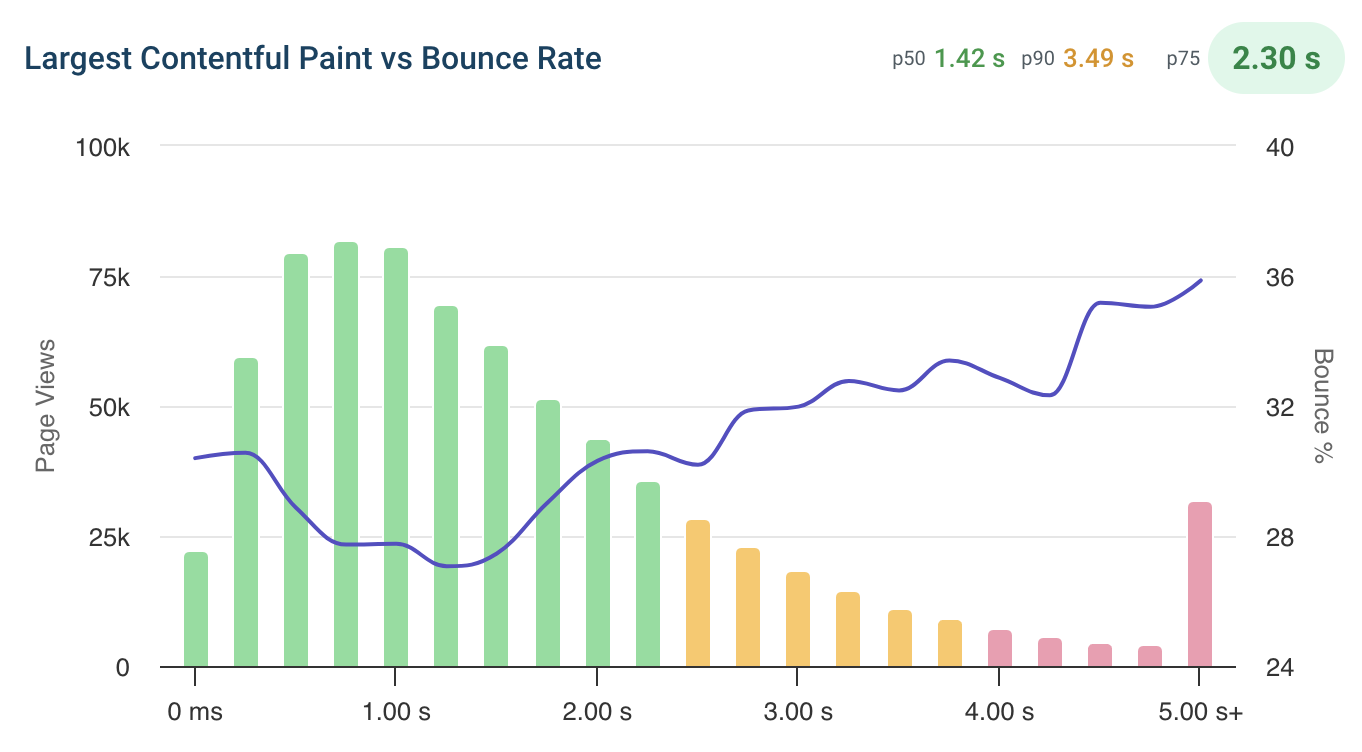 Get actionable data to speed up your website
Page elements
See what page elements are responsible for the Largest Contentful Paint, cause layout shift, or are involved in slow interactions.
See user interactions and on-page navigations
Understand what lead up to a slow experience and where it happened.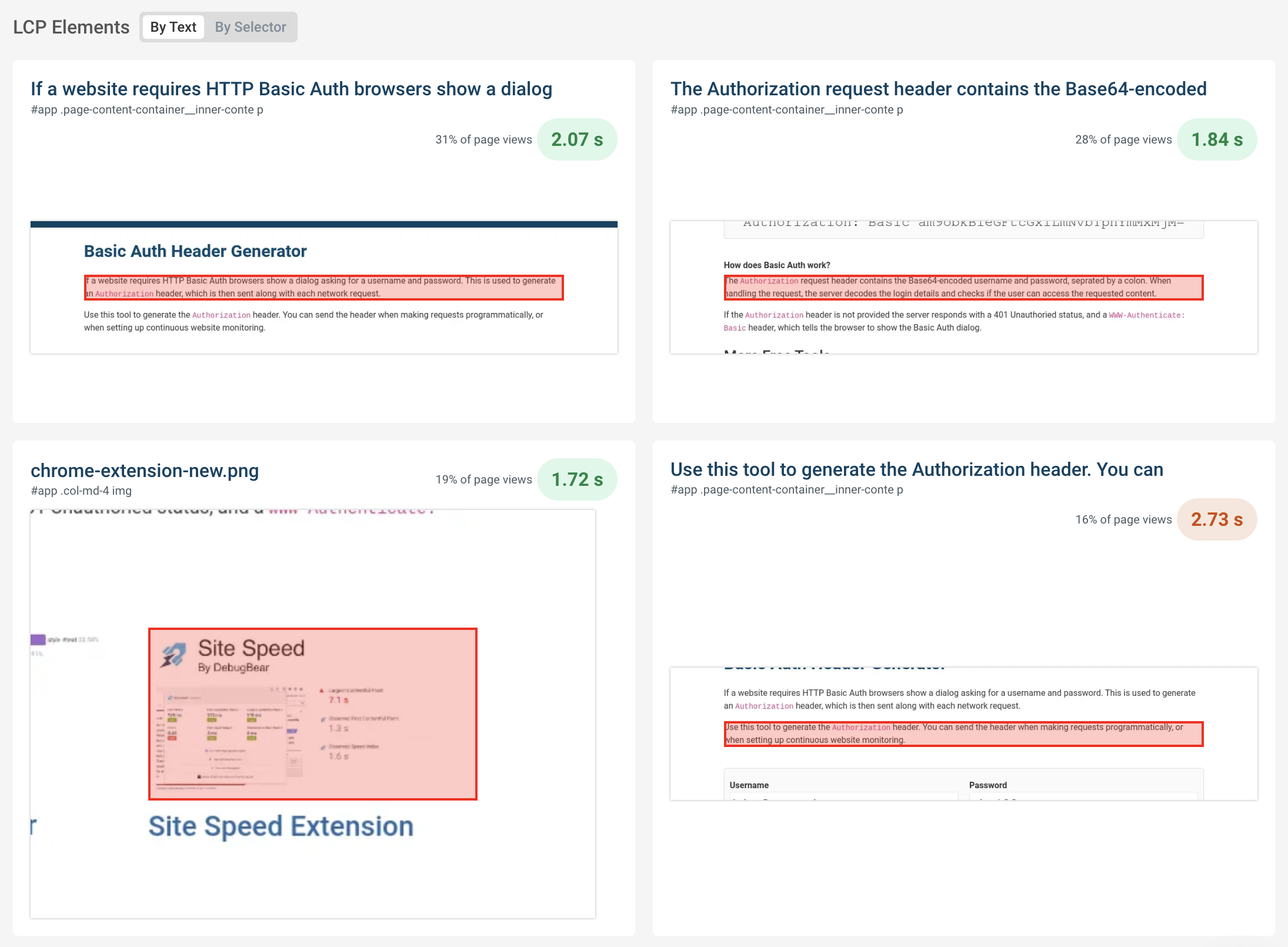 See how fast your site is for users across the world
Server location impacts page speed
Users who are closer to your website servers spend less time waiting for your site to load. Content Delivery Networks (CDNs) can help your website load faster globally.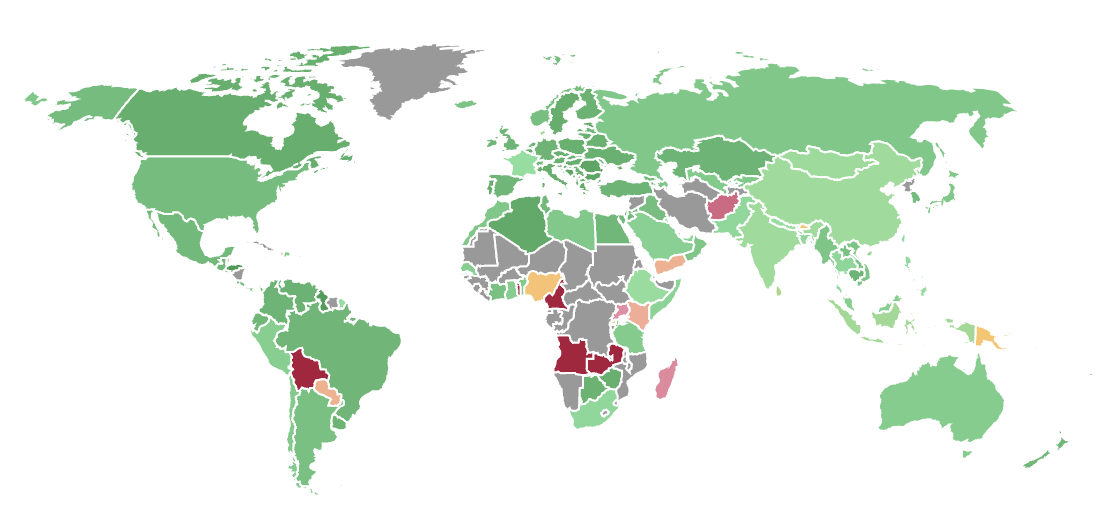 Review specific experiences
View individual page experiences
See how real users have experienced your website and how their experience can be improved.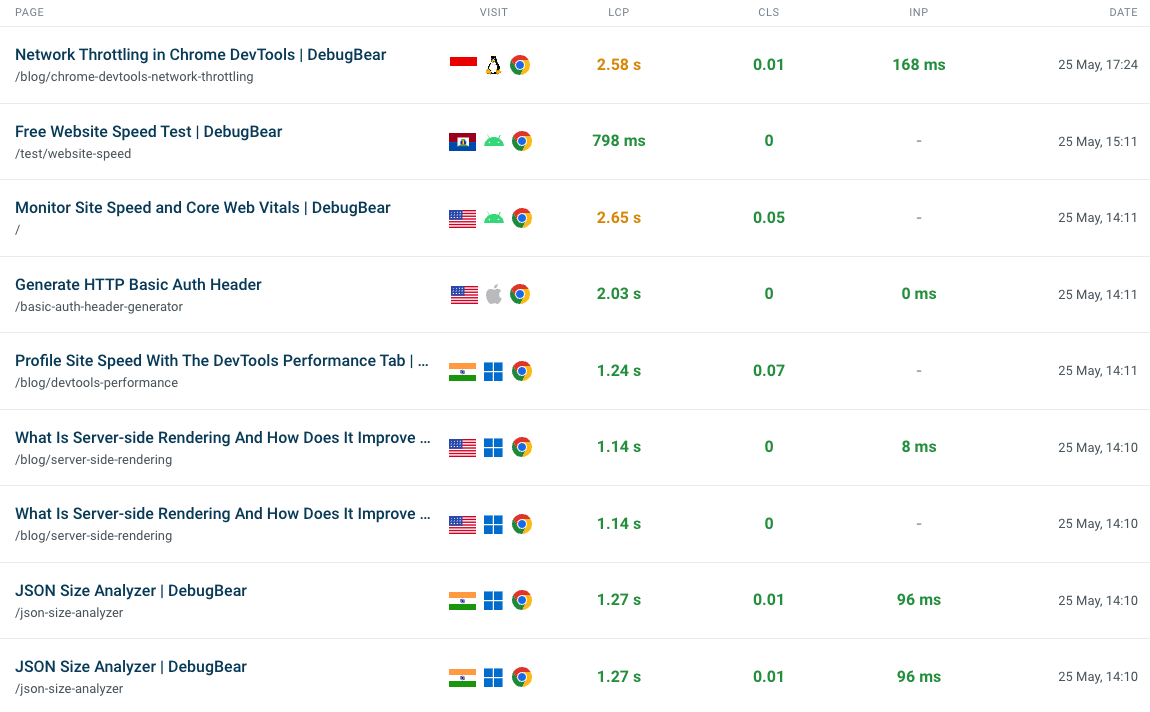 You are using an old browser that is not supported anymore. You can continue using the site, but some things might not work as expected.