Getting started with the API/CLI
Run this in the terminal to globally install the CLI tool:
npm install -g debugbear

Or if you are using the Node API, install debugbear in your local node_modules:
npm install debugbear --save-dev

Generating an API key
To give the CLI tool access to your project you need to generate an API key. You can do this in the API keys tab of your dashboard.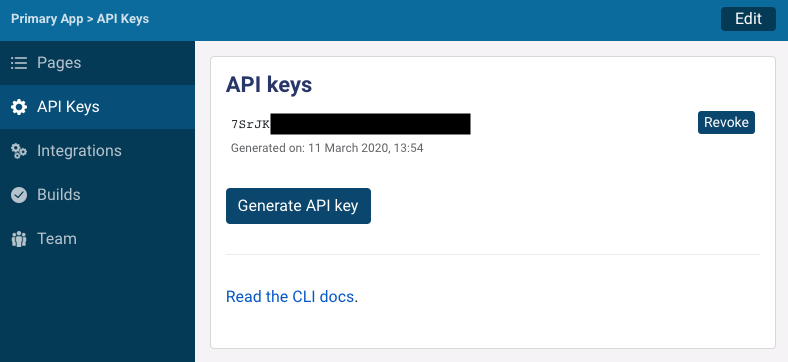 Finding the page ID
To identify the page you want to analyze you need to pass in a --pageId. You can find it in the top right corner on the results page:
Now you can use the API/CLI
Check out the CLI docs, or the API docs.
---