Website Performance Monitoring
Track the speed of your website, delight your customers, and rank higher in Google
Catch regressions before they impact your business. Optimize Google's Core Web Vitals.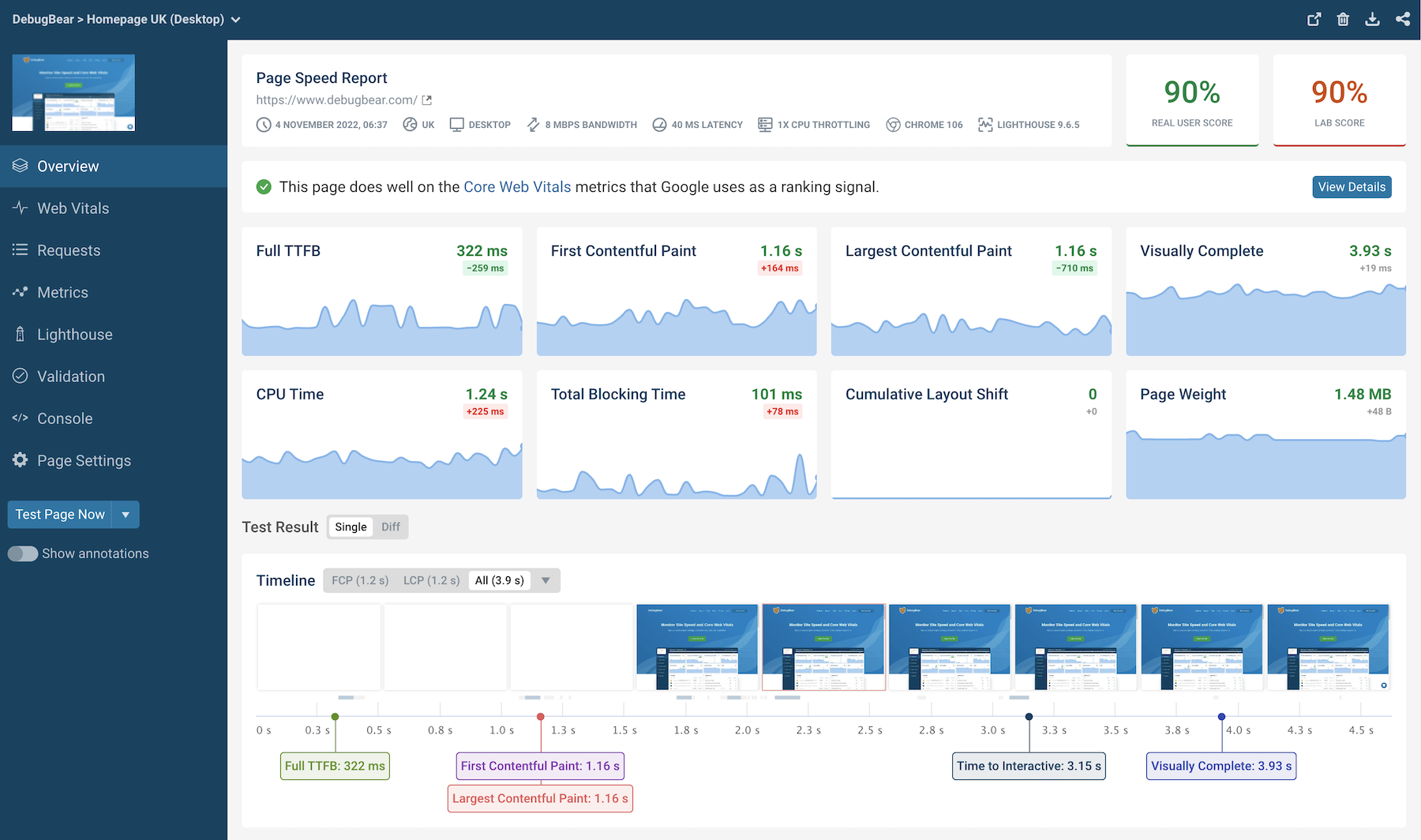 "We've updated around 15,000 pages and saw some nice gains from it. "Good URLs" and their impressions
have increased 3x
since implementation."
Monitor website performance
Modern site speed metrics
DebugBear keeps track of over 20 performance metrics, including Google's Core Web Vitals and the Lighthouse scores reported by PageSpeed Insights.
20+ global test locations
Users across the world will experience the performance of your website differently. DebugBear can monitor your website from a wide range of test locations.
Synthetic website monitoring + real user data
DebugBear runs tests in a consistent lab environment, but also surfaces the real user data that Google provides in the Chrome User Experience Report (CrUX).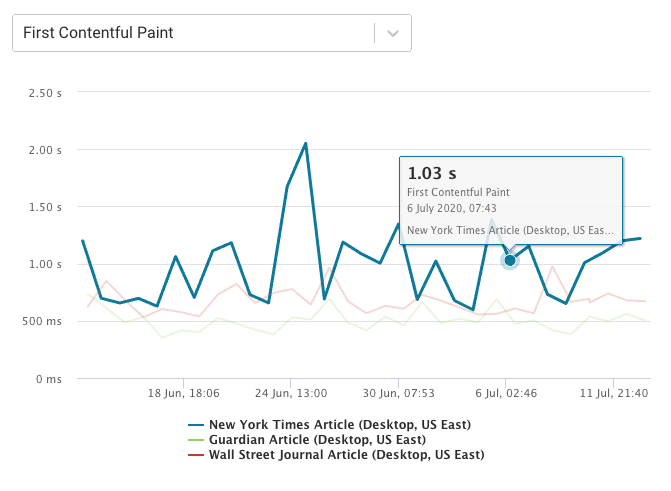 A tool to speed up your website
Detailed performance report
Get in-depth debug data, including a Lighthouse report, request waterfall, and recommendations tailored to your website.
See exactly what caused a regression
Run before and after comparisons to understand why a metric changed.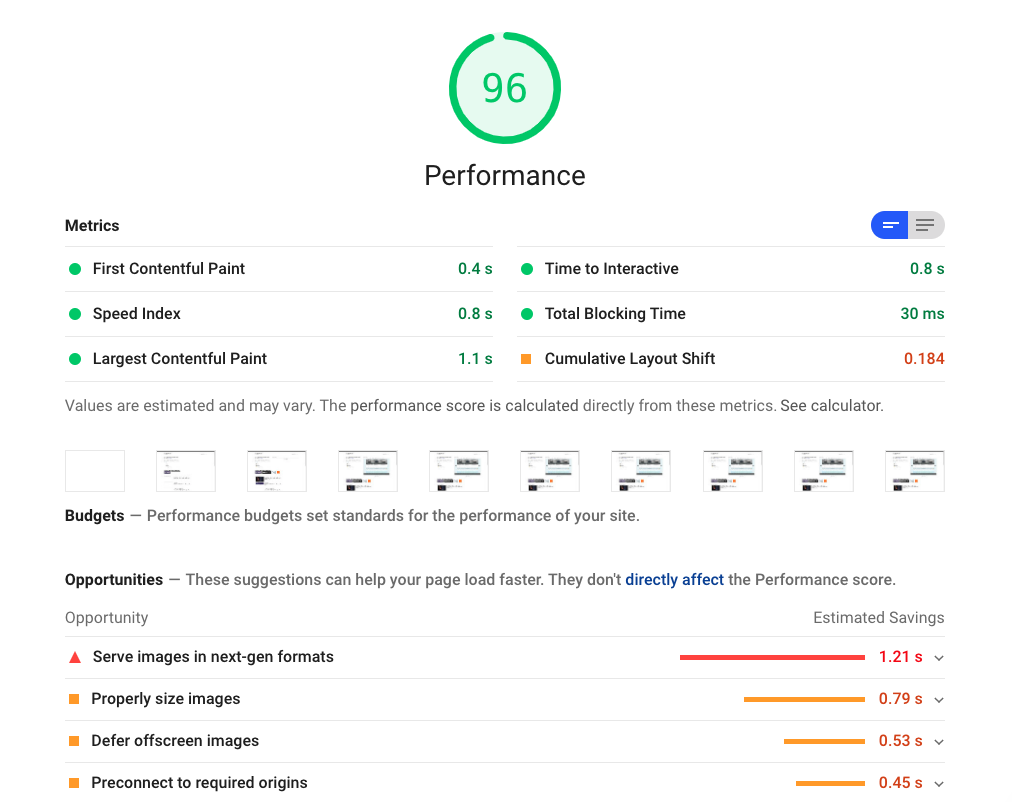 Why does website performance matter?
Core Web Vitals are a Google ranking signal
A fast website helps you rank higher in Google, get more organic traffic, and find more customers.
Page load time matters to users
Web performance issues not only frustrate your users but also lower conversion rates. A monitoring service like DebugBear lets you continuously test site speed and find high-impact performance optimizations.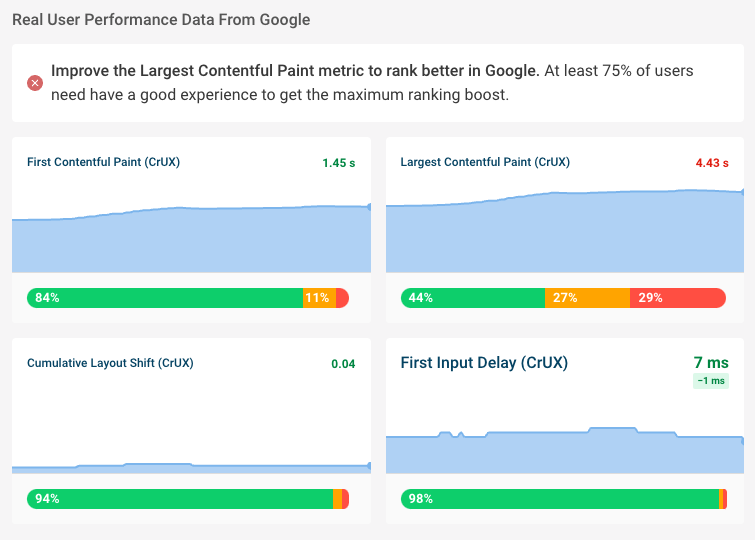 Make monitoring website performance a priority
Get performance alerts in Slack, Teams, or by email
Performance data needs to be accessible by your development, product, analytics, and marketing teams. DebugBear makes it easy to keep your company on top of performance.
Build custom integrations
Trigger tests with the API, use webhooks to track metrics in your own systems, or export test results as CSV.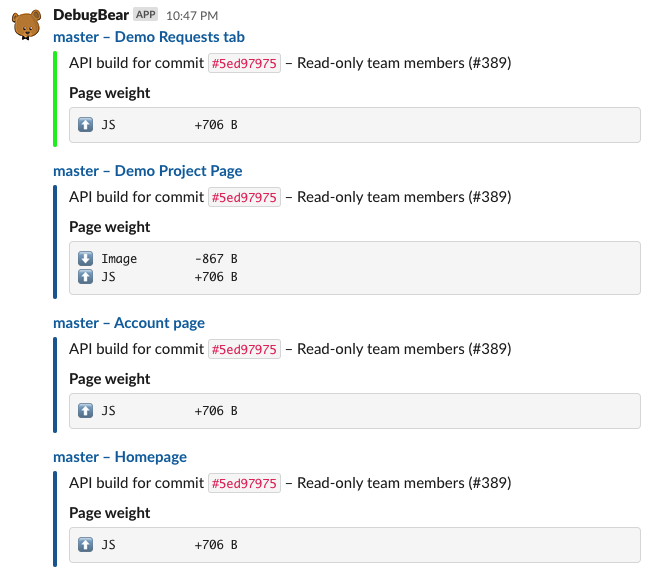 You are using an old browser that is not supported anymore. You can continue using the site, but some things might not work as expected.