Filters allow you to look at a subset of real user monitoring experiences on your website. Saved filters make it easy to access your most commonly used filter settings.
How to create a saved filter​
To save a filter:
Select your filter settings
Click on Saved Filters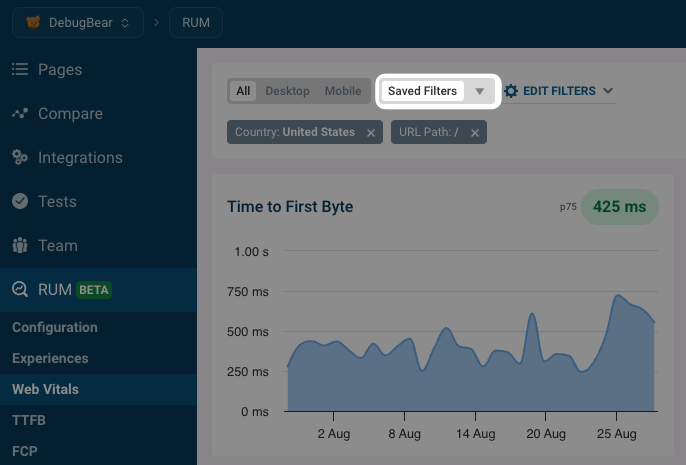 Click Save Selected Filters
Enter the name of your filter
Click Save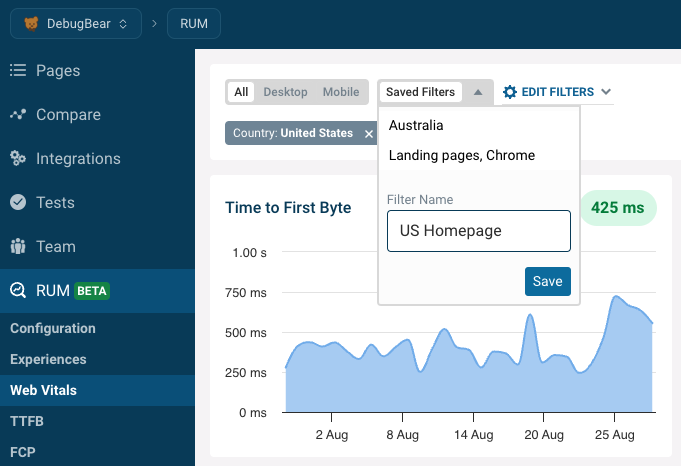 How to select a saved filter​
Once your filter has been saved you select it from the Saved Filters dropdown.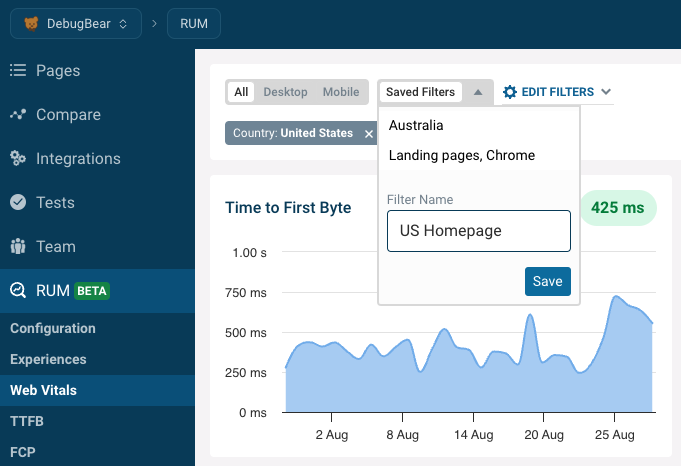 How to update a saved filter​
To update a filter, open the saved filters dropdown and click Update.
You can also use Save As to create a new filter with a different name.