Saved Filters allow you to easily organize and view pages in your dashboard.
Selecting Filters​
From your dashboard select the filter toggle to show the filter options.

You can select any or a combination of Tag, Domain, URL and Device.
In this example we have selected DebugBear.com domain and Mobile devices.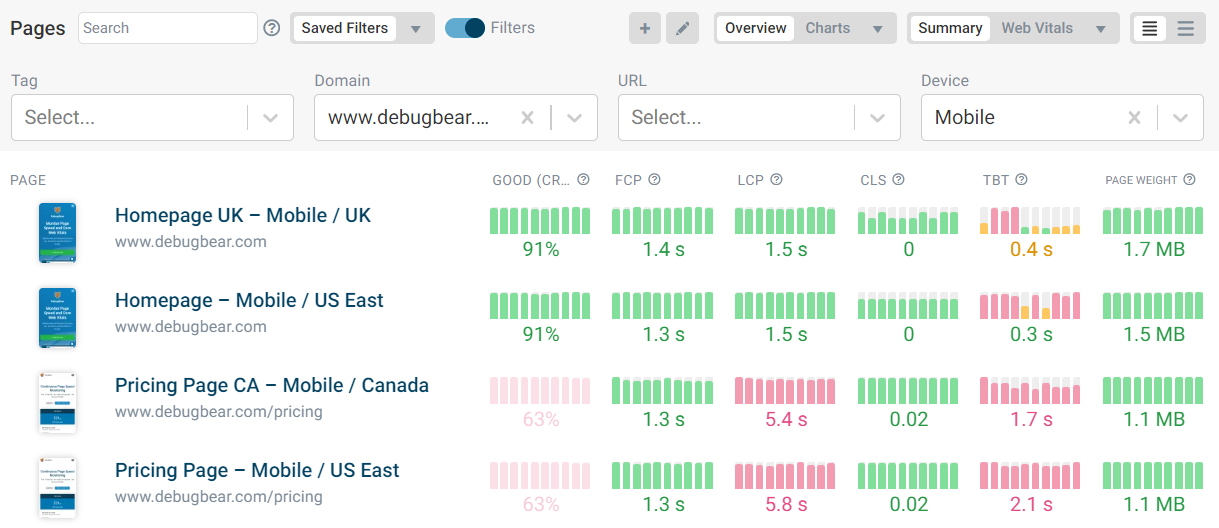 Saving Filter Options​
Once you have made your selections, click the arrow next to Saved Filters then click the Saved Selected Filters button at the bottom.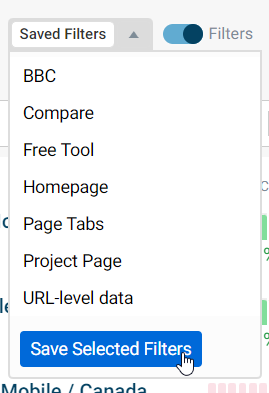 Name your filter then click Save.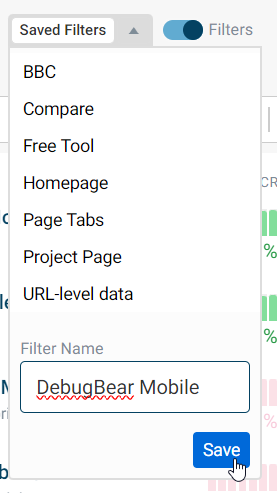 Your filter is now saved and is available for selection from your dashboard.
Updating Filters​
To update your filter, make sure it's selected then make any changes. In this example we have switched Device from Mobile to Mobile Fast.
From the dropdown click Update Filter to save these changes.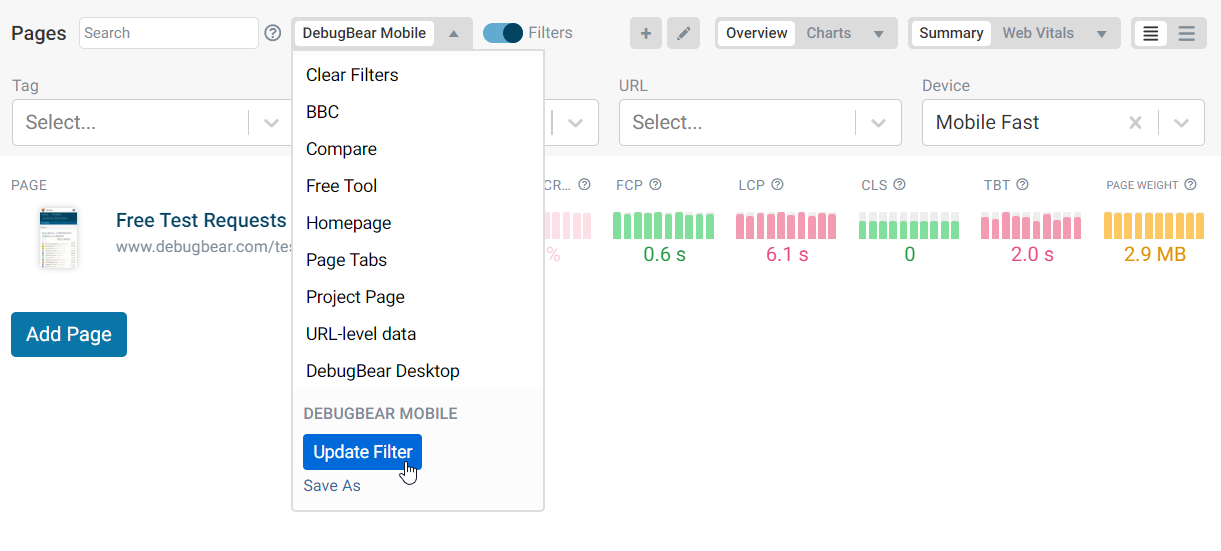 Filters cannot be renamed. Clicking Save As will present the option to name and save a new filter group from your current selections.