Team access
You can share web performance data with your team by:
Inviting them to create a DebugBear account
Sending them a shareable link
Managing team members​
There are two types of teams:
Admins have access to all projects in your account, can invite new users, and have access to billing settings.
Team Members can access specific projects in your account.
Entering team settings​
Click the account icon in the top right of the page and then select Teams.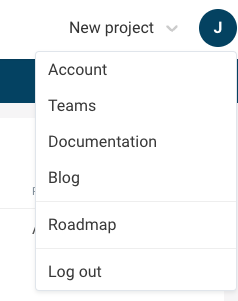 Inviting team members​
By default every account has two teams: Admins and the Web Performance Team.
You can invite new members to these teams by email.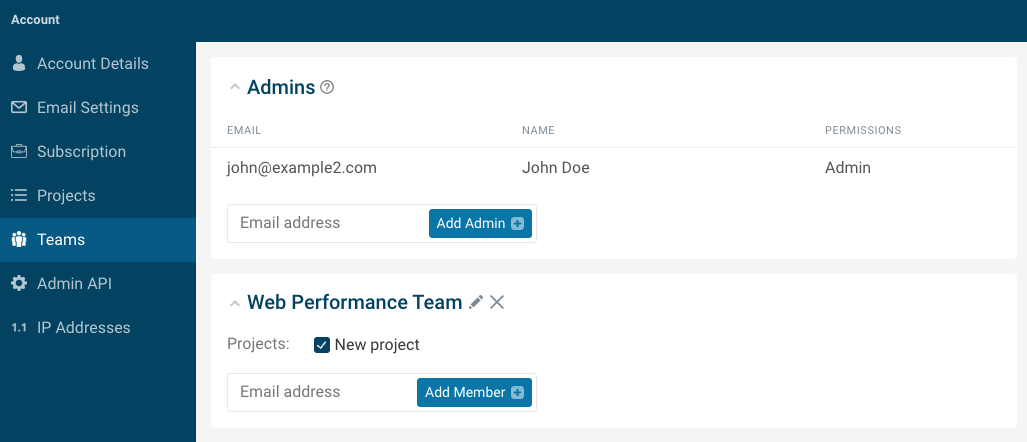 Configuring teams​
You can choose which projects team members have access to.
By default team members can create new pages, edit existing ones, or trigger performance tests. You can disable this by switching their permissions to View only.
Admin rights​
Account administrators on DebugBear can:
access all projects in your organization
add and remove users from your account and projects
access billing settings and invoices
Shareable links​
Shareable links let you share site speed data with people who don't have their own DebugBear account.
A shareable link grants access to all pages in a project.
Generating a shareable link​
Go to the page you want to link to and click the Share icon in the top right of the screen.
If this is the first time you've tried to share content in this project you'll need to activate shareable links. You need to be an admin to do this.
Click on Generate shareable link.
Once sharing has been activated any team member can generate additional links for this project.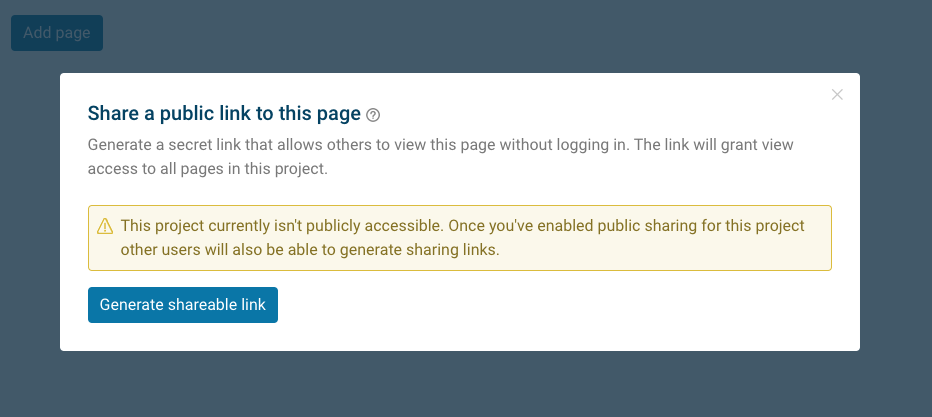 The share link will then be displayed.

Revoking a shareable link​
Admins can revoke share links by clicking the button at the bottom of the share dialog.