Chart annotations
Annotations allow you to mark specific dates in your web performance charts.
For example, you could add an annotation when:
a new release is deployed
a new image was added to your homepage
your CDN adds support for a new image format
you enable HTTP/2 on your server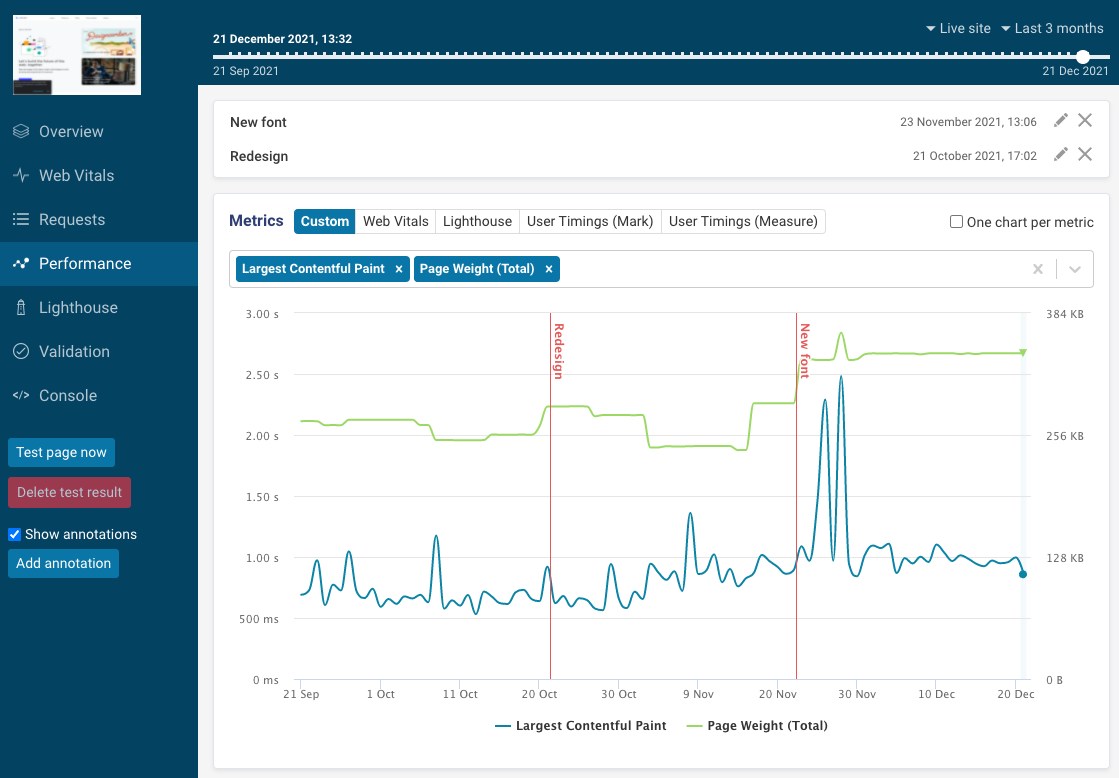 How to add a chart annotation​
Click Show annotation in the sidebar while viewing a monitored page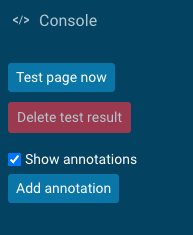 Click Add annotation
Enter the name of the annotation in the Title field
Click Create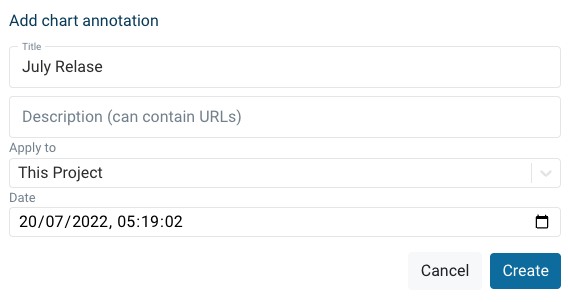 Now the new annotation has been created.

Limiting annotations to specific pages​
By default annotations are added to all pages in a project. You can change this using the Apply to dropdown.
Project: add annotation to all pages
Subdomain: add annotations to this hostname, for example app.example.com
URL: add annotations to all pages with the same URL
This page: only add annotations to this specific monitored page