Data Export
Download your DebugBear monitoring metric data as either CSV or JSON.
As an alternative to the web UI you might also consider:
How to export DebugBear data​
Export project data​
Open the project overview page
Click Export in the top right corner
Click CSV or JSON and export either only the most recent results or historical data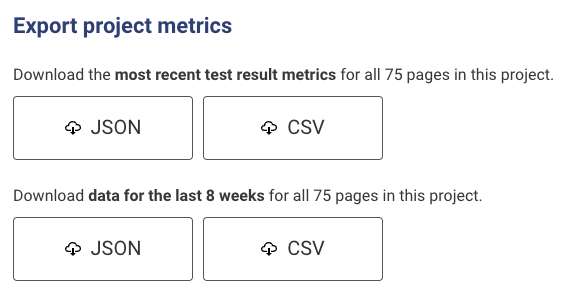 Export page data​
Open the page whose data you want to export
Click Export in the the top right corner
Select CSV or JSON
Data formats​
Export as CSV​
Here's an example of what a CSV page export looks like: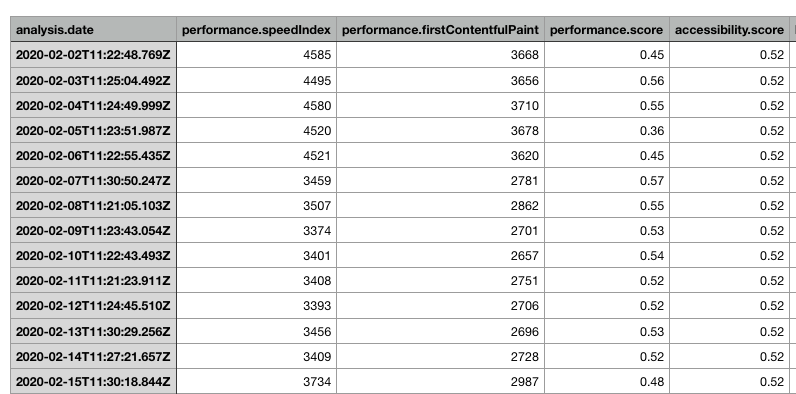 Export as JSON​
Here's an example of what the JSON page export looks like: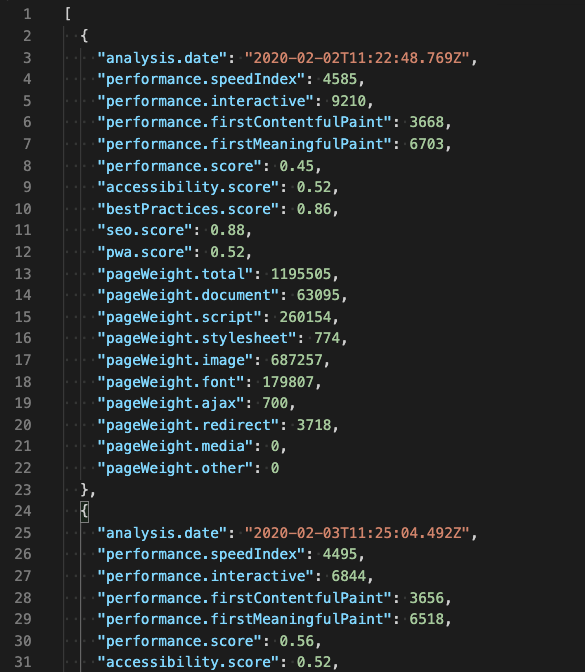 Export as PDF​
We don't currently support exporting to PDF, but it's something we want to support in the future.
To do that we need to better understand the uses cases and requirements for this feature. Please email If you're interested in PDF export, email matt@debugbear.com or book a call here.