Comparing performance between pages
You can compare performance among different pages you're monitoring.
Benchmark your website against competitors
Compare how your website performs in different regions
Compare two test results in detail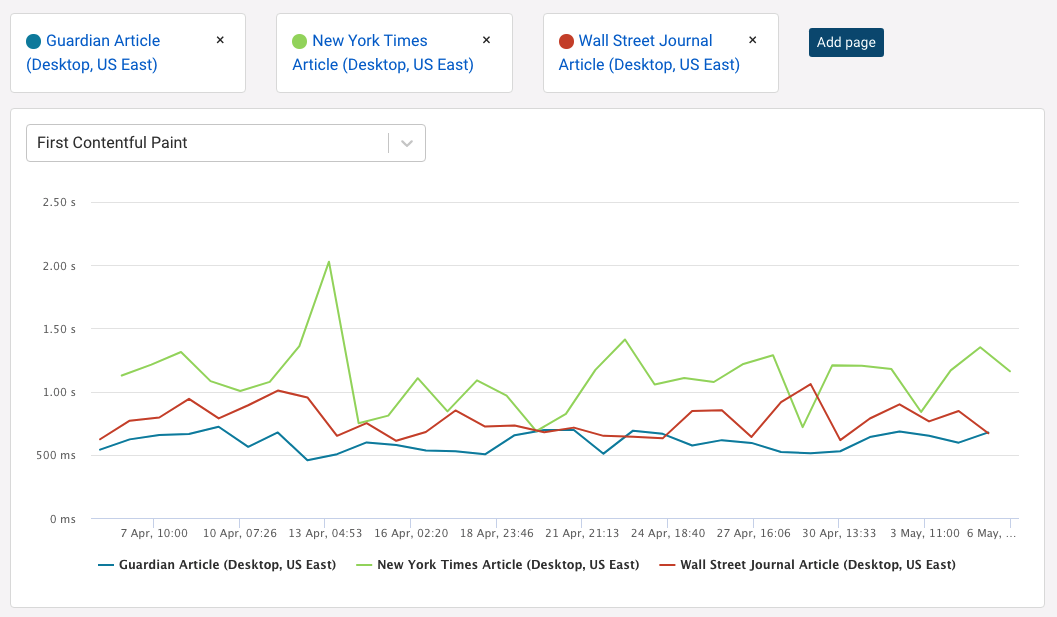 Compare pages
Go to the Compare page and add the pages you want to compare.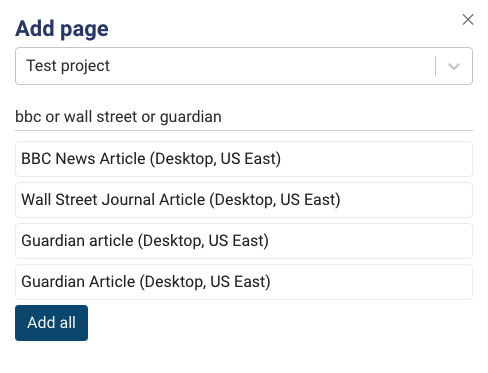 Stats mode
You can view aggregate statistical metrics rather than each individual test result.
First, open the date dropdown and select Stats Mode.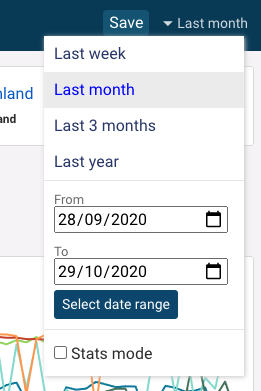 The page now shows aggregate metrics, using the average by default. You can change the bucket size to group data over a larger timespan.

If you tick Aggregate metrics across all pages you can see metric averages across multiple pages.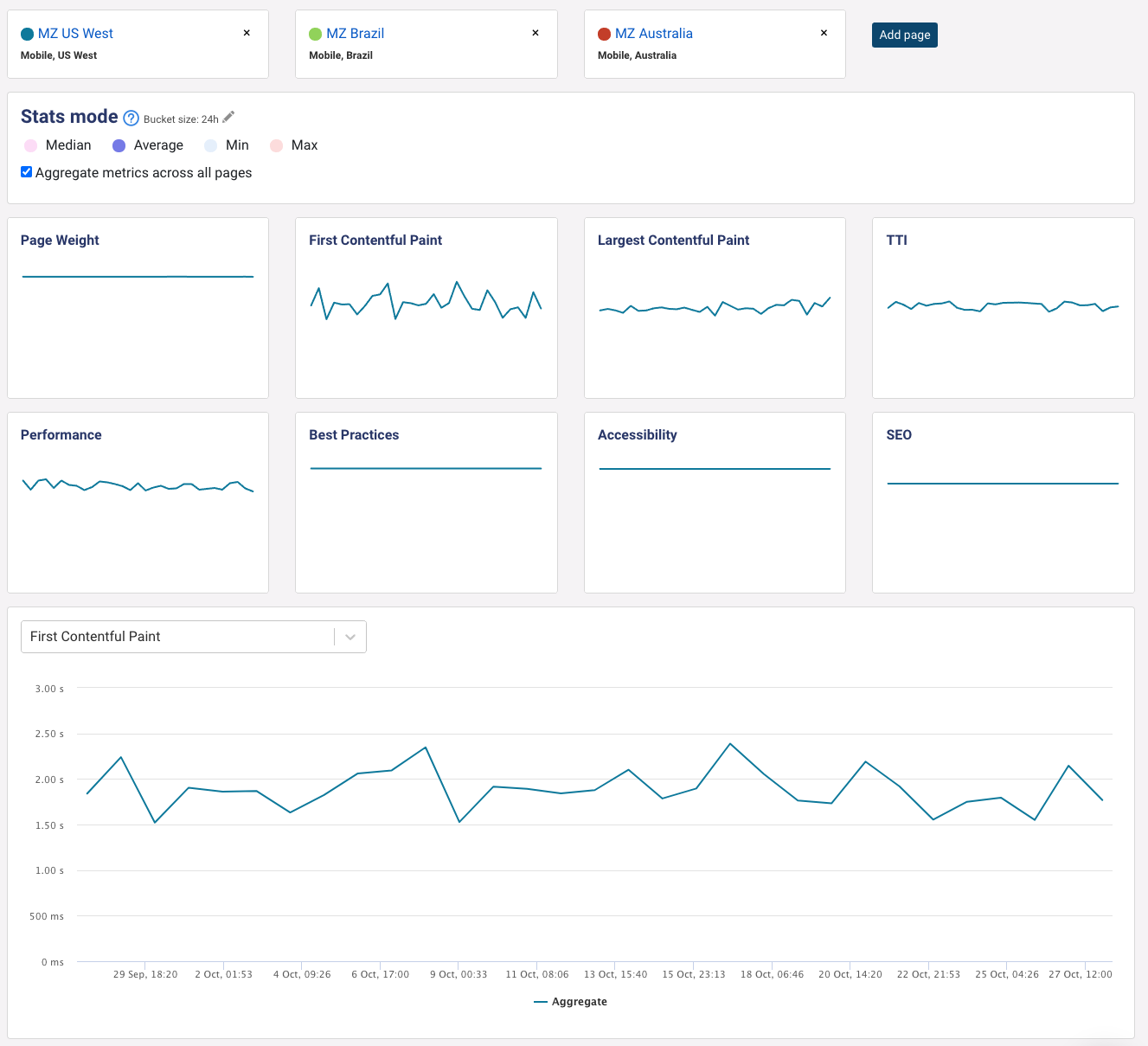 Compare individual test results
You can compare two specific test results, for the same page or across two different pages.

Navigate to the first test result
On the page Overview tab find the Compare section
Click Compare two test results
Select the second page
Optionally: select a specific test result
Click Compare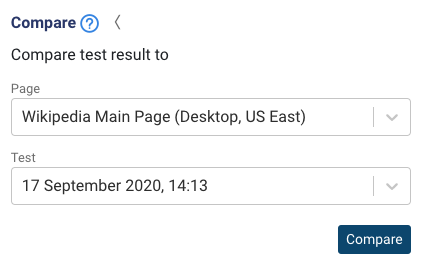 You'll then be able to compare the two test results: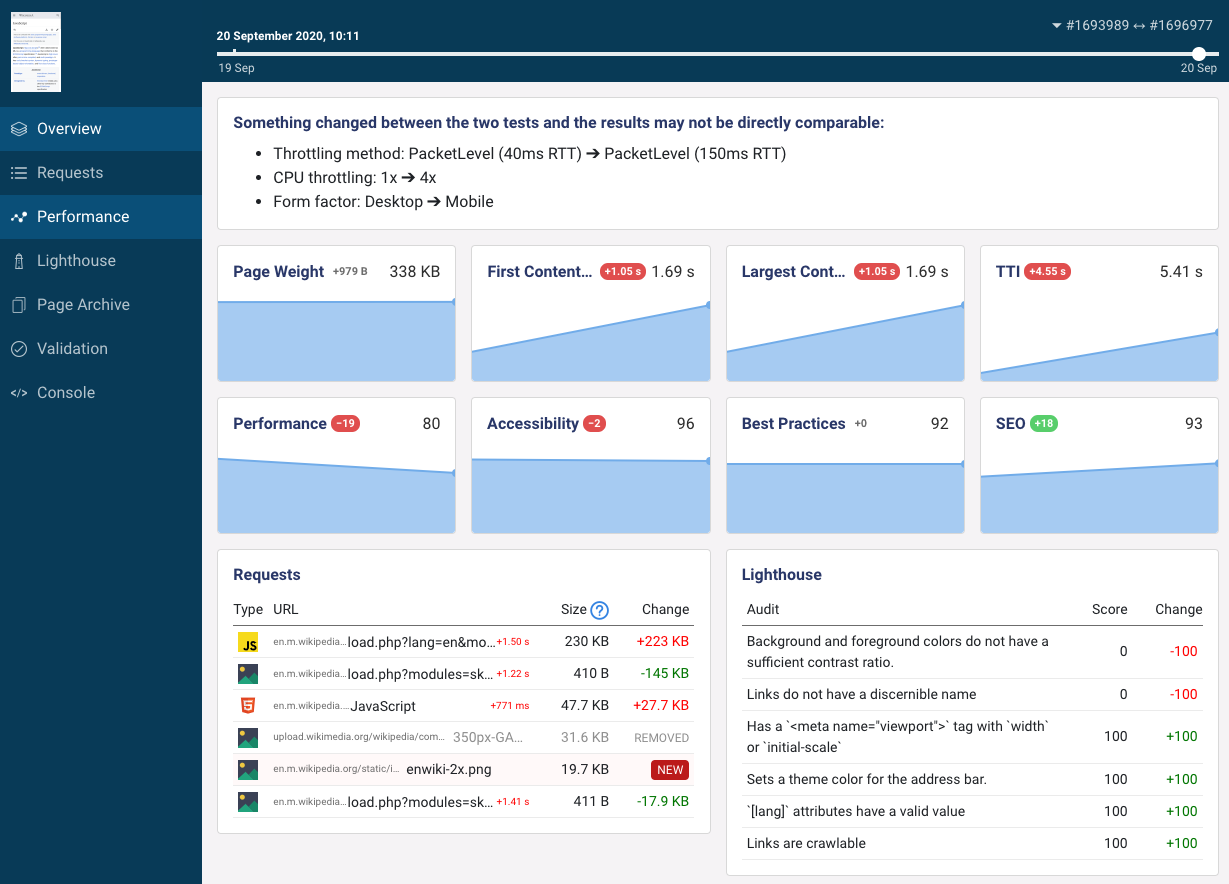 ---
DebugBear is a website monitoring tool built for front-end teams. Track performance metrics and Lighthouse scores in CI and production.
Learn more
.