Bulk Editing Pages
The bulk edit feature allows you to update settings for many pages at once.
How to enter bulk edit mode​
Click on the pencil icon on the project overview dashboard to open bulk edit mode.
Bulk updating page settings​
You can change the following page properties:
Page Title
Page URL
Page Tags
Advanced Settings (only 6 settings as of May 2023)

Cookies
HTTP Headers
Run JavaScript
Basic Authentication
Request Blocking
Performance Budgets
For example, in this screenshot the test frequency has been changed.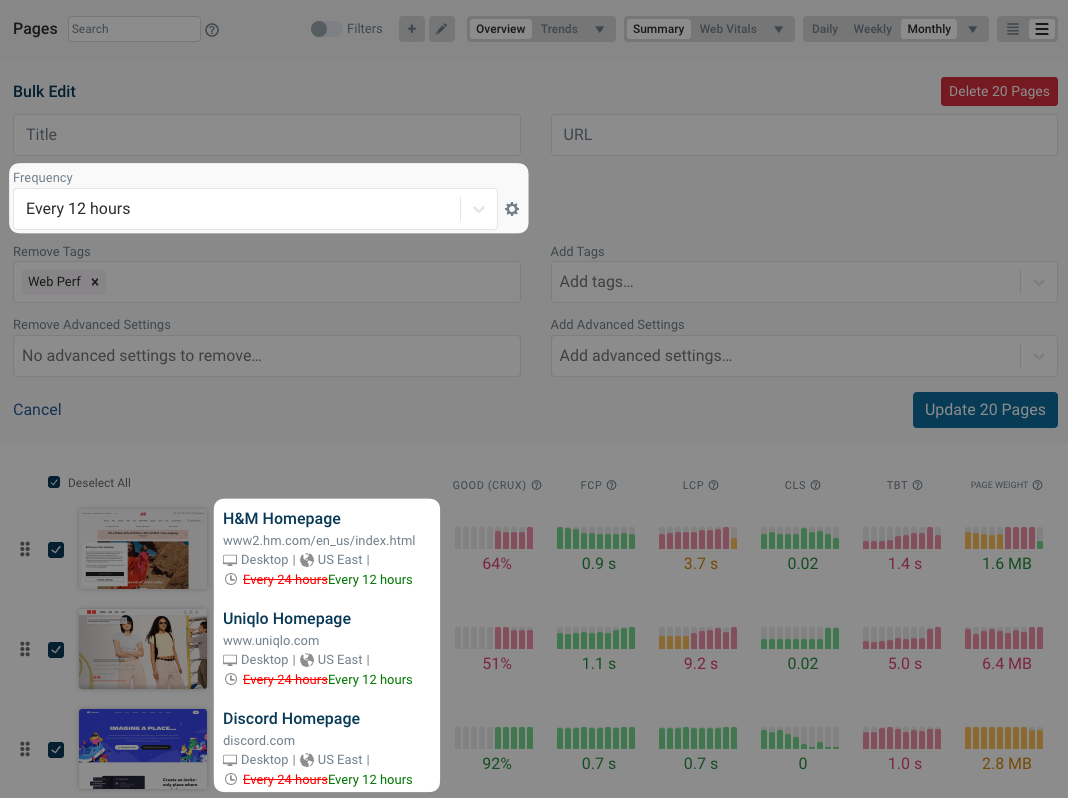 Changing the order of pages​
Once in bulk edit mode you can drag pages up or down to change their order. Changes are saved automatically when the page item is dropped.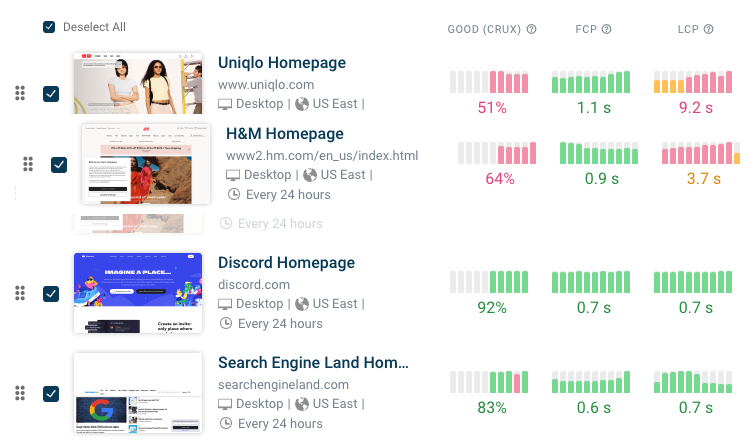 Selecting what pages to update​
If you want to update a subset of your pages you can use the normal filter settings like the search field or tag selection.
You can also click on the checkbox to the left of each page to select or deselect it.