Monitoring pages behind Basic Authentication
HTTP Basic Authentication restricts website access by asking visitors to enter a username and password. This article explains how to support this in a monitoring environment.
You can either send an Authorization header with each request or include the user credentials in the URL.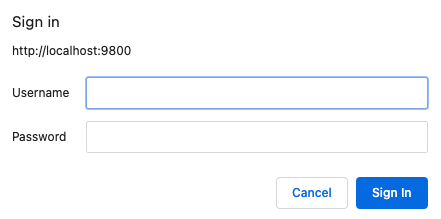 Setting the Authorization header with the Basic Auth setting​
Open your page settings
Click Show Advanced
Expand the Basic Auth section
Click Add Basic Auth
Click Create or select an existing configuration
Enter a name for the setting, plus username and password

Finally, click Create and the setting will be added to your page.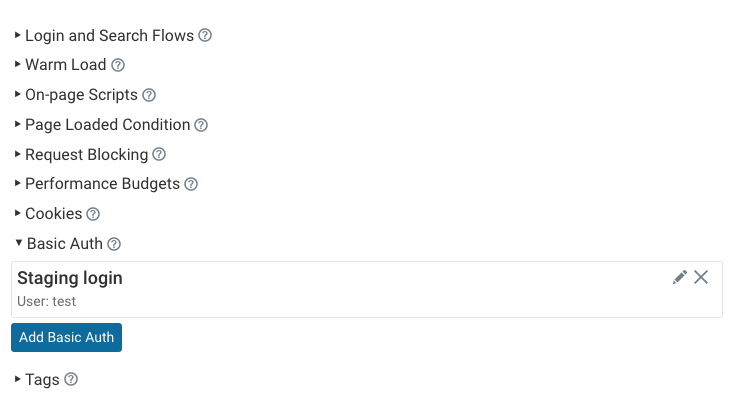 Passing credentials in the URL​
You can also inlucude credentials directly in the website URL.
Suppose you want to monitor http://example.com, with the username sam and password hunter2. You'll be able to access the site if you use this URL: http://sam:hunter2@example.com
Error if Basic Auth credentials are not provided​
If credentials are not provided to a website that uses Basic Auth you'll see a net::ERR_INVALID_AUTH_CREDENTIALS error. Pass the correct username and password, either in the URL or via the Authorization header.