Page loaded conditions
By default, Lighthouse uses heuristics to decide when to finish a performance test. Page loaded conditions allow you to add an additional custom criterion.
Here are some cases when this can be useful:
you have a dashboard that only starts rendering after a slow XHR request has finished
you have a chat widget that loads late and sometimes isn't included in the test result, leading to a spike in your performance score
Creating a page loaded condition
Create a new page or edit an existing one
Open the Advanced Settings
Expand the Page Loaded Condition section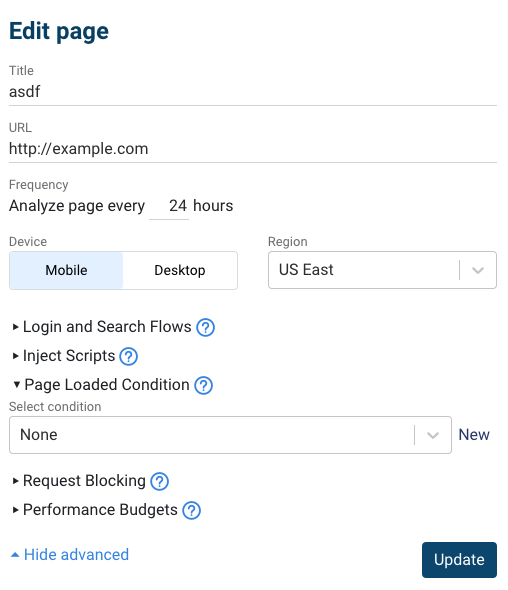 Click New
Enter a JavaScript condition that must be fulfilled before the test finishes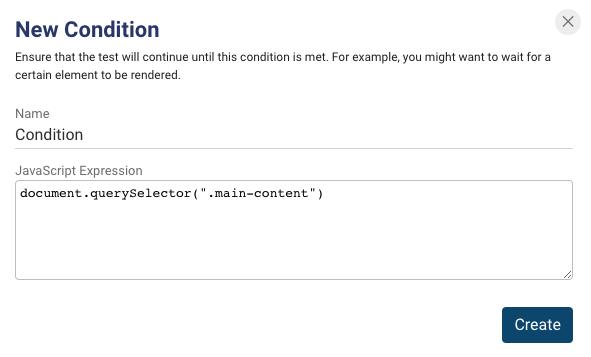 Click Create
Save the page you edited
---
DebugBear is a website monitoring tool built for front-end teams. Track performance metrics and Lighthouse scores in CI and production.
Learn more
.